A few months before participants will come together for the 2023 Relay for Life of Carroll County, a kickoff last week spread the word of the event's mission.
The Carroll Chamber of Commerce hosted a Night Shift for the upcoming summer event on Thursday, March 2, where members socialized and learned more about Relay for Life. The next Relay for Life of Carroll County is scheduled for June 30 at Graham Park. 
The head chair couple for the 2023 Relay for Life are Cody and Erin Forch, with Darin and Brenda Putney serving as the vice chair couple. 
One of the guests at the Night Shift, Suzanne Mages, the senior community manager for Relay for Life, serves 22 counties in southwest Iowa. 
In her position, Mages said, she helps the communities hosting fundraising events to further the mission of the American Cancer Society, with most of them having a Relay for Life.
"It's grown to be a global event, many people have been benefited and contributed time, dollars and support," Mages said during the event. "We're so grateful to have that."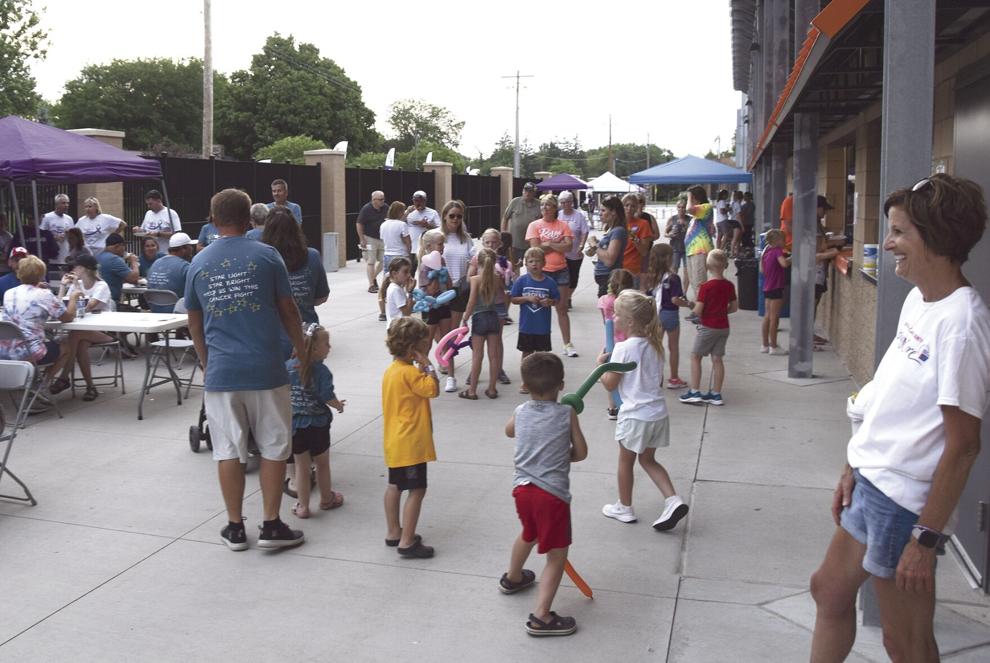 Last year, the mission was focused on Hope Lodges, which provides free lodging for cancer patients and caregivers. 
Due to the efforts from the Relay for Life, Mages said, seven patients from Carroll County have stayed at a Hope Lodge, either in Omaha or Iowa City, for over 150 nights.
For this year's Relay for Life, Mages said their mission is focused on transportation assistance. 
"Transportation is often a very large barrier for patients to get the care they need," Mages said. "With having the Cancer Center here, the American Cancer Society was able to give a very large transportation grant to St. Anthony's Cancer Center, making sure that transportation is not an issue for anyone to receive the care they need."
In conjunction with the grant, Mages said, they're trying to build a Road to Recovery program, which makes sure patients are getting the care they need in case the grant isn't renewed.
The battle against cancer became personal for Mages at a young age. When she was seven-years-old, Mages said her brother was diagnosed with cancer. 
As a way to help, Mages said she sold daffodils door to door for her brother, which caught the attention of the American Cancer Society. 
"I got a letter from the American Cancer Society saying I was making a difference, and it's stuck with me ever since," Mages said. 
Similarly, Erin Forch said both she and her husband have family members affected by cancer, which made them want to be further involved with Relay for Life. 
"We moved to town a couple of years ago, and then with COVID happening, they kind of stopped doing the relay for a while," Erin Forch said. "Last year was our first year really participating in it."
The year prior, Cody Forch said, they communicated with locals on how they'd like to see Relay for Life of Carroll County take place. 
"Last year, we solicited some feedback after the events and what we heard was we need to have an event that's more family friendly yet keep our focus on the mission of Relay," Cody Forch said. "We feel this is a good way to both advocate for cancer research, as well as hopefully draw more people from the community into the event."
During the day of the event, Mages said, Relay for Life gives recognition to cancer survivors who are participating. The sponsors for the event are also recognized, Mages said. 
Relay for Life of Carroll County will also have entertainment, with this year's performer being Brad Morgan, who is originally from Manning. 
"He's a Carroll County native, so we just kind of wanted to tie everything into Carroll County," Erin Forch said.
At the end of the day, Mages said, they also have a ceremony where they remember loved ones who have passed away from cancer. 
Mages said registration for the upcoming Relay for Life of Carroll County is available now. They've also started the fundraising process for this year, with businesses and families providing sponsorships for the event.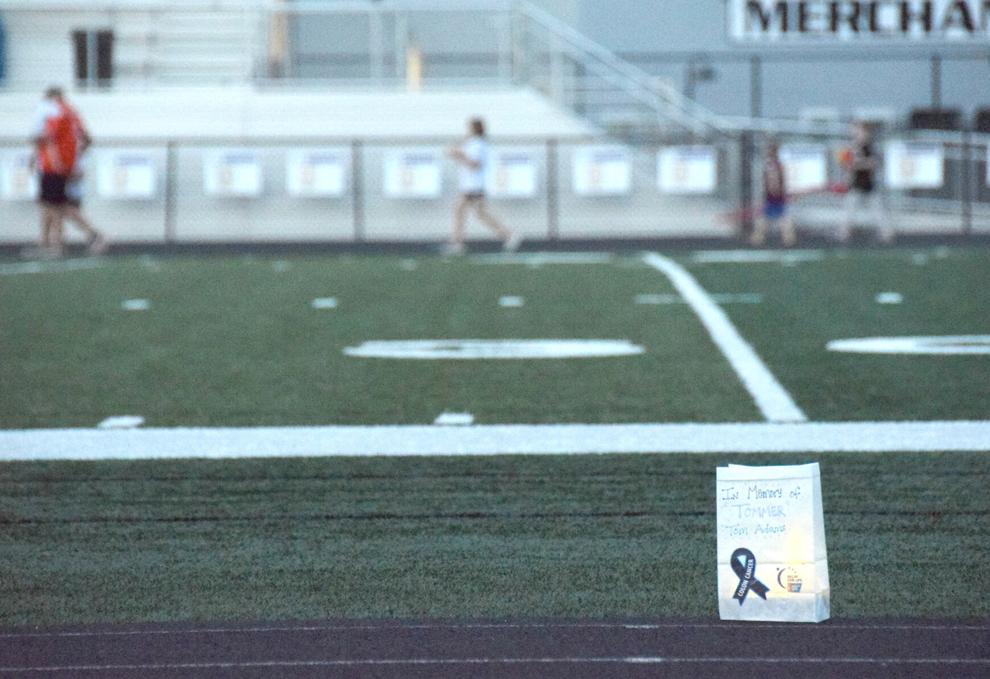 "It's absolutely important because the funds raised here are what makes our progress move forward," Mages said. "Carroll County has a long history of very strong and successful Relay for Life events and we're trying to get back to that notoriety again. This year, we have a pretty ambitious goal and we're going to work hard to get there."
Their fundraising goal for 2023 is $100,000. As of Sunday, they've raised almost $7,000. Anyone who's interested in registering can visit relayforlife.org/carrollcountyia.