State Rep. Jeff Shipley, a Birmingham Republican, this week called Templeton's C.J. Petersen, a Democrat seeking an Iowa Senate seat in a sweeping district that includes the Carroll area, a "walking public health crisis."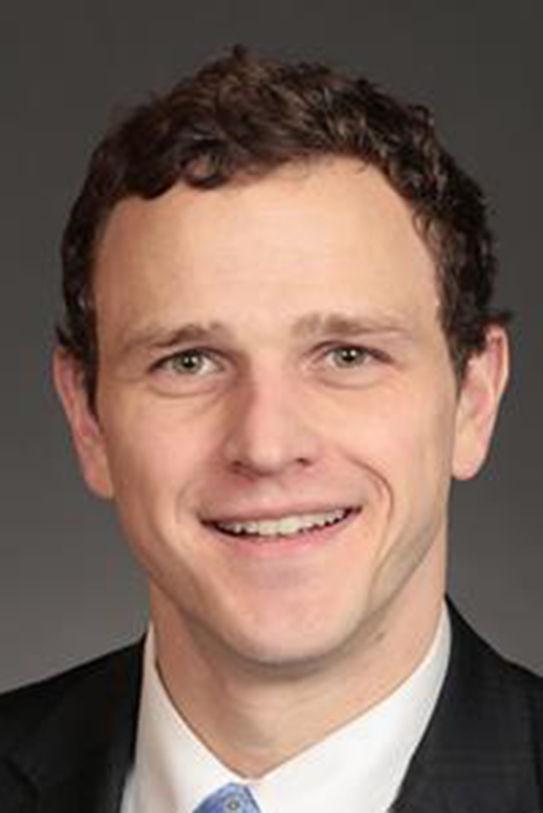 Shipley, an increasingly controversial and visible Republican who has made the case that no one has died from COVID-19, urged people to avoid vaccines, and argued that transgender people should not be allowed near children, responded to criticism from C.J. Petersen, the Democratic candidate for Iowa Senate District 6, by saying on Twitter: "My goodness, this man is a walking public health crisis."
Petersen and his supporters alternatively interpreted that as an insult about the Templeton man's weight — Petersen stands 5'7" and weighs 265 pounds, or his sexual orientation — Petersen is gay.
"I took it as a homophobic comment because Shipley has been vocally anti LGBTQ," Petersen said in an interview.
But Petersen said he didn't know for certain what was in Shipley's heart.
One Twitter commenter called on Shipley to "stop being fatphobic."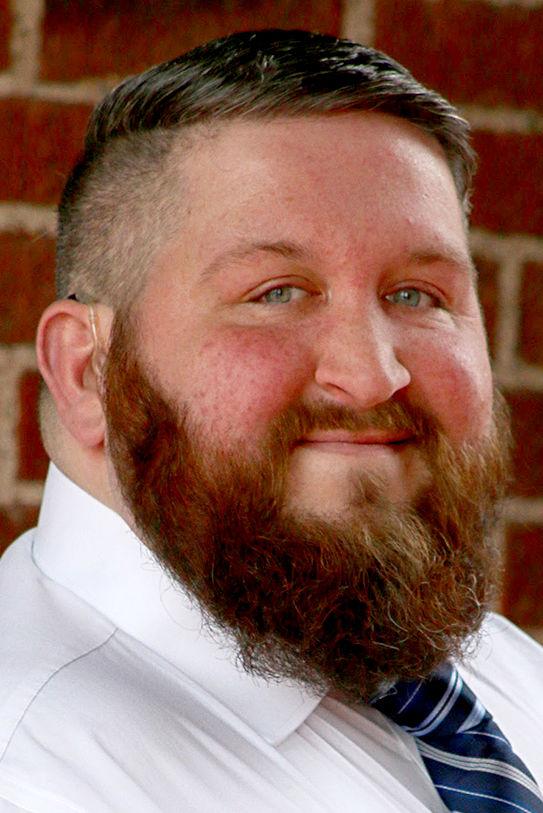 Petersen captured last Tuesday's Democratic primary for the Senate District 6, which includes Audubon, Buena Vista, Carroll, Crawford and Sac counties and part of Crawford County. He was the lone Democrat in the race.
Republican Craig Williams of Manning, who sailed to a commanding win in the Senate District 6 GOP primary, and enjoys a large Republican registration advantage and status as the prohibitive favorite in November, has made no comments on Petersen or any aspects of the Democrat's campaign or life at any point. Williams, an agriculture consultant, said his attentions this week have been deep into farm issues for his clients.
Petersen said Shipley's language is an example of the prejudice against the LGBTQ community that still exists among Republican elected officials in Iowa. Calling Petersen a "walking public health crisis" is a thinly-veiled reference to the HIV/AIDS epidemic that has killed more than 700,000 Americans since the 1980s, a majority of them gay men, the Carroll County Democratic Party said in a news release.
Carroll County Democratic Party Chair Peter Leo of Manning responded forcefully himself in the release.
"I already knew Jeff Shipley was one of the dumbest people in the Iowa House of Representatives, and that was before he revealed himself to be a COVID-19 truther on the capitol steps last week," Leo said. "But his attack on C.J. Petersen isn't just dumb, it's malicious, disgusting, and homophobic. To imply that a gay man is a carrier of HIV/AIDS, and is therefore a danger to public health, is a monstrous thing to say about another human being. Sadly, the Republican Party of Iowa lets monsters like Jeff Shipley be the ones speak for all Republicans on the issue of LGBTQ equality, because in their world, bullying and demeaning gay people is acceptable. But Iowans know better than that. It's not okay, it never was okay, and we're not going to tolerate it — from Shipley, or from anyone else. I call on all Republican elected officials, especially those who represent Carroll County at the statehouse, to immediately denounce Representative Shipley's homophobic attack on one of our own."
This morning, as news outlets covered Shipley's remarks, Shipley, who lives in far southeast Iowa, near Fairfield, seemed to take satisfaction that he was getting coverage in northwest Iowa.
"Definitely flattering when your tweets make news across the state," Shipley said on Twitter.
For his part, Petersen said he is eager for media to begin covering the substance of the campaign, his position on issues, not his sexual orientation.
"It shouldn't take some backbencher homophobic Republican to get the media talking about the other candidate for Iowa Senate District 6," Petersen said in the Times Herald interview.
Earlier this month, speaking on the steps of the State Capitol, Shipley drew widespread coverage for his observations on the coronavirus pandemic.
"Oh, nothing can get back to normal until there's a vaccine. We've heard the political leaders say it. We've heard the media say it ad nauseam," Shipley said in that speech. "It doesn't matter that this vaccine doesn't exist. It's probably impossible to develop a safe vaccine. It's hardly going to work anyway, and this virus isn't even killing anybody."
As of this week, more than 500 people had died from coronavirus in Iowa, more than 110,000 people had died in the United States and more than 400,000 people had died worldwide, according to various public health and news sources.
In the 2018 general election in House District 82, which covers Davis, Jefferson and Van Buren counties, Shipley defeated Democrat Phil Miller by just 37 votes out of 12,948 cast. Miller, of Fairfield, is running for the seat again this year.