On the home page of his campaign website, freshman State Sen. Craig Williams, R-Manning, declared for the last year that he'd fight for the school-choice legislation he voted for Thursday in the capitol.
Williams, in town halls and interviews with this newspaper and other media forums, before the November election, spotlighted his support of school choice — allowing parents from certain under-performing schools to redirect tax dollars from public schools to private and religious schools. It's long been a cornerstone of the Republican Party platform in Iowa.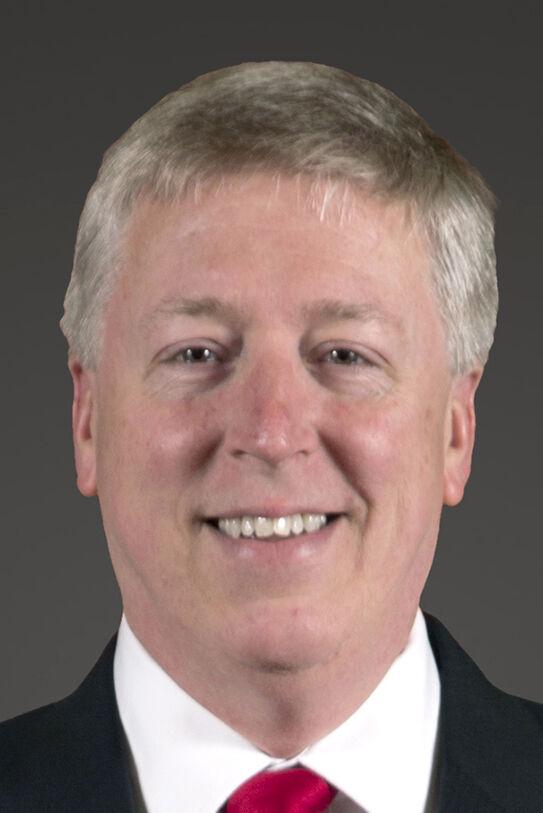 "Imagine that, a politician did what he said he was going to do," Williams said in an interview Friday.
Williams, an ag businessman from Manning, won Senate District 6 — which includes Audubon, Buena Vista, Carroll and Sac counties and the eastern part of Crawford County — with 70 percent of the vote. The school choice bill also is one of the features of GOP Gov. Kim Reynolds' agenda for 2021.
"Let's give (students) another choice by making sure money isn't their barrier," the governor said in her Condition of The State speech earlier this month.
The school-choice legislation is the realization of years of lobbying from private school leaders like Kuemper Catholic School System President John Steffes.
"If they have a student that just cannot get out of a hole they are in academically and they want to go somewhere else, it's a civil rights matter; they should be allowed to do that," Steffes said.
With his record clear on school choice, and a big-margin mandate to serve from the voters, Williams cast his vote for Iowa Senate File 159 in support of school choice.
Not all of his constituents agreed with the decision.
Williams received 1,000 emails in the last week on school choice, he said Friday. The emails are running 2-to-1 against the school-choice legislation, though many are coming from outside of his district, Williams said.
"Of the (2 to 1) that were against, the vast majority of them were very misinformed," Williams said.
He said he also received text messages from the IKM-Manning School District with questions.
"They're misinformed and they're misinforming their students," he said.
Williams said he'd be willing to talk to any schools about the matter.
"Honestly, my end-of-the-day hope is that people really take a strong look their schools," he said. "They all understand what the school means to the community, and they've been afraid that they're going to lose it anyway. I want them to be equally afraid that they're not educating their kids."
Specifically, the legislation, as it cleared the Senate on a vote of 26-21, would provide "Student First Scholarships" — more generally known as education savings accounts — for students whose families live in districts with some of Iowa's poorest test scores and/or graduation rates, schools in the bottom 5 percent of the Comprehensive listing, which currently stands at 34 schools and includes East Sac County Elementary School. The education savings accounts would start in July 2022 under the proposed legislation.
"You know what's going to happen to those 5 percent of kids?" Williams said. "We're going to end up, as taxpayers, having to take care of them later in life because they didn't get the education they were supposed to get when they were younger. It's just wrong."
State money that now goes to the public school for those kids, roughly about $5,000 annually based on current state spending for schools, could go into accounts for each K-12 student who wants to leave those public schools districts and go to a private school.
This would mean Eac Sac parents could use the funds to send their kids to Kuemper, but residents of Carroll and most the surrounding area could not, unless their schools end up on the targeted list of lower-performing schools.
But the legislation doesn't leave Kuemper in the cold.
The Senate bill boosts the state tax credit for sending a student to a private school to $1,000 a year, up from $250.
"That's been $250 since my kids were little," said Steffes. "That's been $250 for decades and decades."
The legislative battle over school choice now moves on to the Iowa House, where it faces an uncertain fate.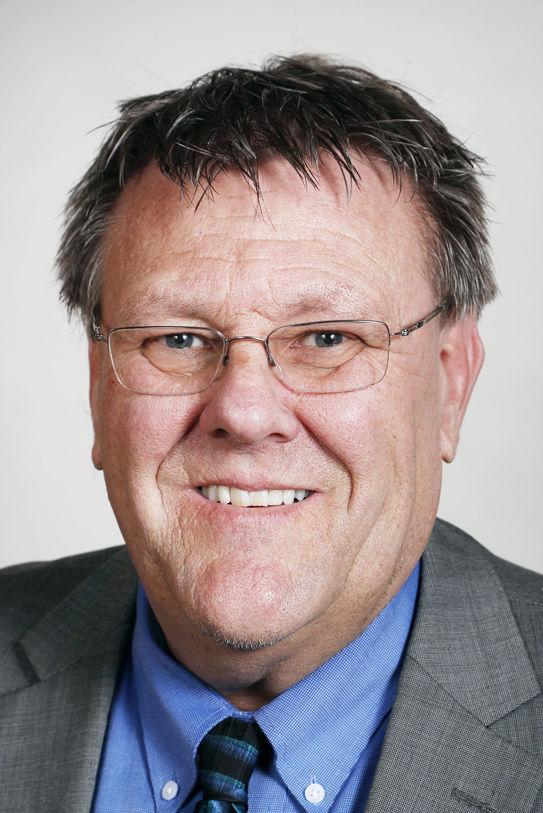 State Rep. Brian Best, R-Glidden, generally favors school choice, but he said in an interview that he'll oppose the Senate legislation.
"Right now, my biggest concern is with a voucher system, it effects schools like Glidden-Ralston, Ar-We-Va, Carroll, every school in my district, especially the small ones, Coon Rapids-Bayard, Audubon, Manning," Best said. "Small schools are going through a really tough time now the way it is, and I'm afraid this might pile on to what is already an issue with enrollment and things like that."
Best is a graduate of Glidden-Ralston High School. Williams, an Illinois native, is a parent of Kuemper alums.
"I'm not saying there is anything wrong with the public education system either," Williams said in the Jan. 16 Carroll Chamber of Commerce Legislative Forum. "It just doesn't work for everybody. There's alternative schools. I sent my kids to Kuemper for a reason, and there was nothing wrong with the Manning schools. It just wasn't working for us."
Best said he would support a more targeted bill with just tax credits, not education savings accounts.
The public schools in his district, which includes Carroll, Audubon and Crawford counties, are strong, a fact that informs his vote to support them in this debate, Best said.
"If I was in a Statehouse district that had bad public school districts that weren't doing a good job, I would look at this in a different way," Best said. "But I have to represent the district as it is in the overall. For me, it just seems like this is what is best for the schools in this district, Iowa House District 12. It's so rural, and we already face a struggle to keep enough students in the classroom. I just think it could have a bad effect."
Carroll Community School District board members agree with Best.
In a letter signed by all five board members — Karen Friedlein, Duane Horsley, Jen Munson, Onica Ulveling and Cindy Johnson — the board implored parents, teachers and students to stand against the bill.
"The creation of tax credits for private school education and loss of public school numbers could result in a financial perfect storm for our district," the letter addressed to the CCSD community reads.
Williams counters that the effect will be limited in Carroll, and that the focus should be statewide on under-peforming schools.
"This is really about kids," Williams said. "It's not about the Catholic school. It's not about diverting money from public schools to private schools. It's about following our constitutional and moral requirement to educate our kids."
Williams said he did not want to see the education savings accounts expanded statewide.
"If you open it up to everybody and a number of them move to the private schools, some of our public schools would have a difficult time staying open, and they are having difficulty enough as it is," Williams said. "I don't know what happens then. My focus was very narrow."
East Sac County Superintendent Jeff Kruse said in an interview that he opposed the Senate bill as he sees it opening the door for more tax dollars to be shifted from public to private education.
With East Sac on the targeted schools list, Kuemper can recruit into the district, stripping much-needed students from the rural school's enrollment, detractors of the legislation fear.
"Kuemper has the ability to drive their buses basically wherever they want to drive," Kruse said.
Kruse also is the superintendent for Ar-We-Va. He doesn't think an increase in tax credits for private school options will pull kids from his school system to Catholic schools in Carroll and Denison.
Ar-We-Va is a tight-knit community, he said.
"People choose Ar-We-Va because of its smallness," Kruse said. "People who have decided to go to Ar-We-Va like the small classes."
Iowa Senate Minority Leader Zach Wahls, D-Iowa City, said in a news release that public school leaders appear to be uniformly against the legislation.
"Can a single Iowa Republican Senator name one public school superintendent in their district who is in favor of Senate File 159?" Wahls said. "Where is their voice in all of this? I asked all seven of my superintendents, the majority of which are in rural districts. Not a single one supports this legislation. And I know that I'm the senator from Johnson County, but this legislation wasn't supported by superintendents in Cedar County or Muscatine County either."
Tom Chapman, a long-time lobbyist with the Iowa Catholic Conference, said in an interview that getting some choice legislation on the books now creates opportunities for expansion. He's never seen better chance to get pro-private-school bills through the Statehouse. Republicans control the Senate 32-18 and the House 59-41.
"Yes, it is the most favorable environment for school choice," Chapman said.