DES MOINES: It's been a double-barreled headline week for a Scranton alum.
Chuck Holden, a history professor at St. Mary's College of Maryland, Monday night drew a crowd of more than 100 to Principal Park's Cub Club in Des Moines for the release party of a book he co-authored on Vice President Spiro Agnew. The book — "Republican Populist: Spiro Agnew And The Origins Of Donald Trump's America" — traces, among other things, the anti-media attacks central in Trump's political arsenal to Richard Nixon's colorful vice president.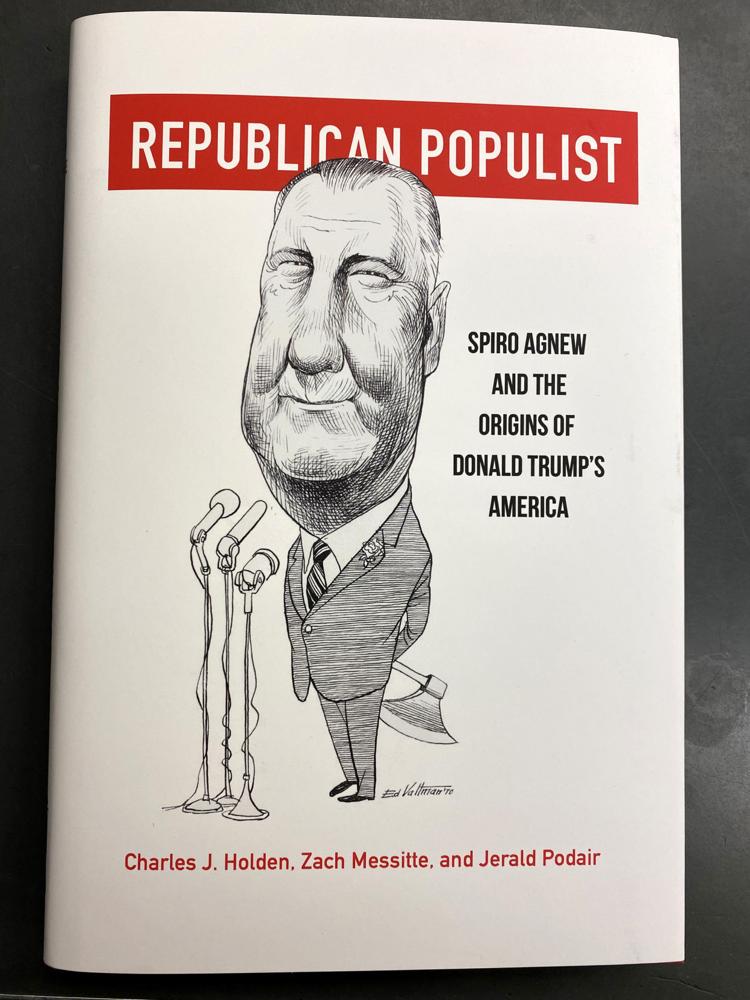 "Republican Populist" already has national profile due to the credentials of its authors and timeliness.
Just days before the release party, on Jan. 2, The Wall Street Journal reviewed the book Holden wrote with Zach Messitte, president of Ripon College in Wisconsin, and Jerald Podair, a history professor at Lawrence University in Appleton, Wisconsin.
Holden, a professor at St. Mary's since 1999, is a 1980 alum of Scranton High School. He still has family in the region, including brother Mike Holden, a farmer active in economic development, who attended the book release along with several other siblings and cousins and Greene County residents.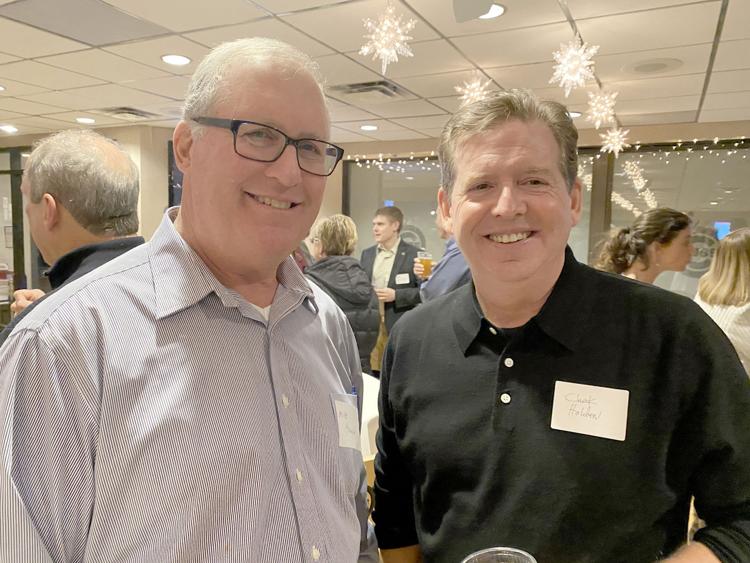 The book is available at Beaverdale Books in Des Moines, which was on hand at the Cub Club in Des Moines with stacks of hard-bound copies, most of which were sold. The Agnew book also can be ordered in print or for immediate download as an electronic book on Amazon.com.
Agnew was a rich source for material, the authors say.
"He was well regarded in Republican circles because he was going out and very successfully doing what Nixon wanted him to do," Holden said.
He added, "They loved him when he was going crazy, and then he was just gone so fast."
Messitte said a conversation he and Holden had in 2005 with the late Washington Post editor Ben Bradlee persuaded them that there was a book to be written about Agnew.
"There was a story that hadn't really been told, and that was the story of Spiro Agnew," he said.
The Des Moines setting for the book release is fitting as Agnew's most famous speech, one attacking the media in November 1969, was delivered in Iowa's capital city.
Messitte said Agnew's political tactics laid the groundwork for the modern Republican Party.
"This says something about where American politics have gone today and where they came from," Messitte said.
Holden said there was a sense among many in Middle America that the New York-based media was out of touch with much of the nation, that it was an elite institution. Agnew pressed the button.
"Nixon loved it," Holden said, noting that the president wanted to discredit the media.
"It was really effective right away, and it really did put the media on kind of a back foot," Holden added.
In The Wall Street Journal, James Rosen says Agnew warrants scholarly reconsideration, not because the authors see anything positive in his legacy, but because they observe similarities between Agnew and Trump.
"Skillfully drawing on Agnew's archival papers, the authors show that his serrated rhetorical style dated to his earliest political forays," Rosen writes. "By the end of the 1960s, serving as the Nixon administration's 'most prominent articulator of aggrieved white sensibilities,' the authors write, Agnew 'was central among those who years earlier had begun to lay the foundation for the Trump phenomenon.' "