Ringo was trending on Twitter in Iowa today, though it had nothing to do with former Beatles drummer Sir Ringo Starr.
Instead, the subject of attention was a dog, Democratic U.S. Senate nominee Theresa Greenfield's dog, who shares a name with the legendary rock star. The dog's 15 minutes of fame followed a namecheck by Greenfield's opponent, incumbent Republican Sen. Joni Ernst, during a campaign call on Wednesday.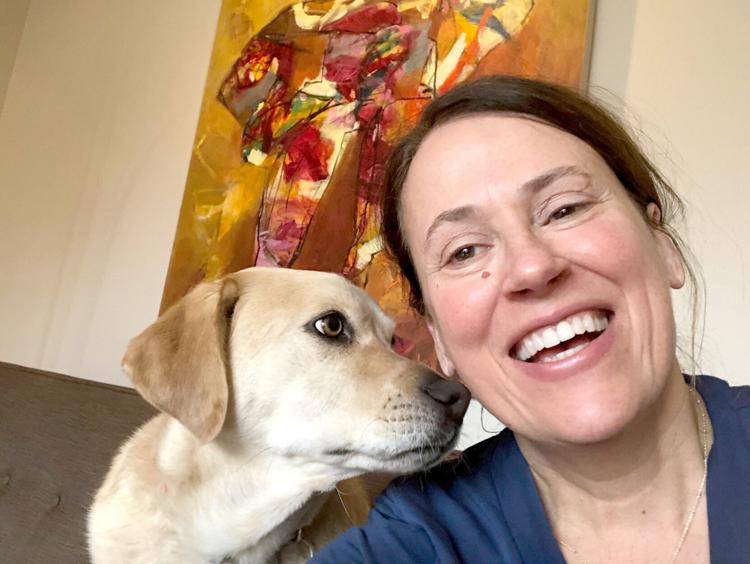 Ernst said on the call she had been "out" talking to people about the Paycheck Protection Program and support needed in rural health care and child care, adding that Greenfield has been "hiding in her basement taking selfies with her dog Ringo."
"She has not exhibited leadership throughout this entire process," Ernst continued. "The times are tough right now, and it takes a tough leader out there, leading from the front, not hiding in a basement."
Among the thousands of responses that poured in online were dozens of photos of dogs — and a number of cats, too — accompanying statements noting they "stand with Ringo." More than 27,000 tweets had been sent with Ringo's name in them by 1 p.m. today.
Ringo is a rescue dog, and his family believes he's a yellow lab and beagle mix. Greenfield adopted the dog, who is 5, in July 2015.