LAKE CITY: The Putting People First hospital expansion campaign at Stewart Memorial Community Hospital was gifted $50,000 from former medical provider Dr. Dale Christensen and his late wife, Arlene.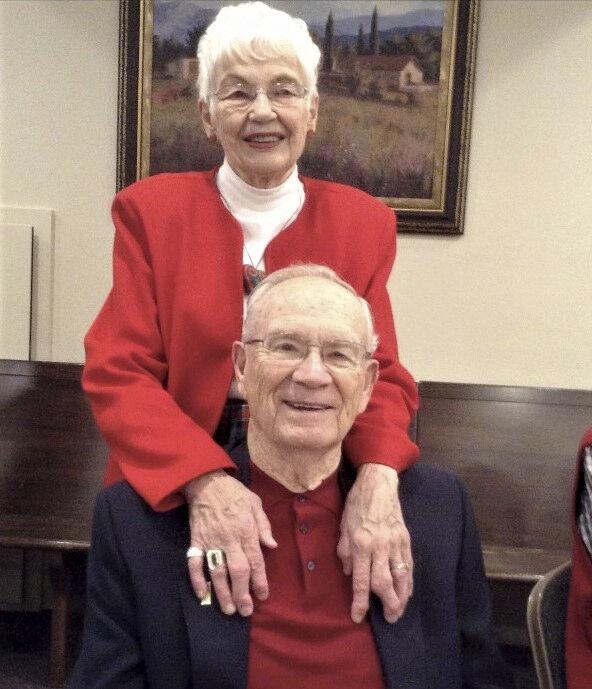 Dale and Arlene came to Lake City in 1958 when residents of the area first were starting to think about a new facility that would become Stewart Memorial Community Hospital. Christensen always knew he wanted to practice in a small town.
"The patients always come first," he said.
He began his medical career at the McCrary-Rost Hospital, which was one of two private hospitals in Lake City at that time. While both the McCrary-Rost Hospital and the McVay Hospital had served the community well for many years, the need for one larger hospital to serve the area was evident.
"We had to put all of our eggs in one basket to make SMCH a reality," said Christensen, who noted that local medical professionals and progressive local residents took the lead in establishing the new hospital, which opened on March 1, 1962.
His wife, Arlene, was one of driving forces behind the hospital's auxiliary.
"The community pulled together to make it happen, and the community's willingness to volunteer is still a great part of the hospital's success, nearly 60 years later," said Christensen, who after his retirement settled in Ames.
Arlene also was one of the driving forces behind developing hospice care in the community.
So, the commitment to the Putting People First campaign spoke right to their hearts. The Christensens' gift will go toward the dedication of one of the new emergency department exam rooms and the new bereavement/counseling room at SMCH.
"We are honored to receive this generous gift from the Christensens, who were an integral part of our community for so many years. Their dedication to the improvement of health care for our patients is inspiring," says Jesse Underwood, Foundation director at SMCH. "The Putting People First renovation and expansion project will provide for a state-of-the-art emergency department and outpatient services facility to enhance the care our patients are already receiving at the hands of our knowledgeable medical professionals. We are grateful for the Christensens' investment in the future of health care in our area."