From chapel renovation to a new field house, from student tuition assistance to teacher salary enhancements, from fine-arts experiences to a stronger academic-counseling program, the decision 35 years ago to launch the Kuemper Catholic School Foundation has paid off many ways.
John Steffes, who himself was director of the Foundation from 2001 to 2015 before becoming current Kuemper Catholic School System president, said in a recent interview, "It's important to reflect back on (the start of the Foundation) and thank those who came before us because our Foundation has really been showing impact in recent years."
He added, "Our Foundation is over $6 million now, and I think the founding fathers back in 1985 would be very, very pleased."
Steffes pointed to support for teachers' salaries, over $2 million in tuition-assistance endowment, and capital campaigns for special projects, such as the new field house, which opened in 2017.
"So we're blessed to have this strong Foundation. We take it for granted sometimes, and the 35th anniversary is a good time to reflect back and celebrate," Steffes said.
In a column in the Times Herald in October 1986, the Rev. Thomas Geelan, then Kuemper High School superintendent, explained the need for increased efforts to support local Catholic education. The schools — Kuemper High School and its six feeder elementary schools at that time — were being hit by a rural-economy crisis and declining enrollment due to smaller families.
New efforts began with the opening of a development program to reach out to Kuemper's base of thousands of alumni, and Steve Garbier came out of retirement as athletic director to become the first director.
"There is no doubt in my mind, and you will agree, too, that Kuemper is a unique institution of learning, with a dedicated administration and faculty, and it needs support from all our alumni and Kuemper family," Garbier said at the time.
He added, "It is gratifying to know that among the thousands of you alumni are very successful and happy people in various endeavors. Shouldn't we feel greatly indebted and return something back for the excellence Kuemper has given us?"
Current and immediate needs grew to the point where the first Friends of Kuemper Ball campaign was held in 1985. Since then, the annual campaign has raised a total of more than $11 million.
Geelan wrote in the 1986 column, "With the endowment growing to over $100,000 last year, the need to establish a separate legally incorporated body to manage and direct the endowment became obvious. In the fall of 1985, the Carroll Area Schools Foundation was set up."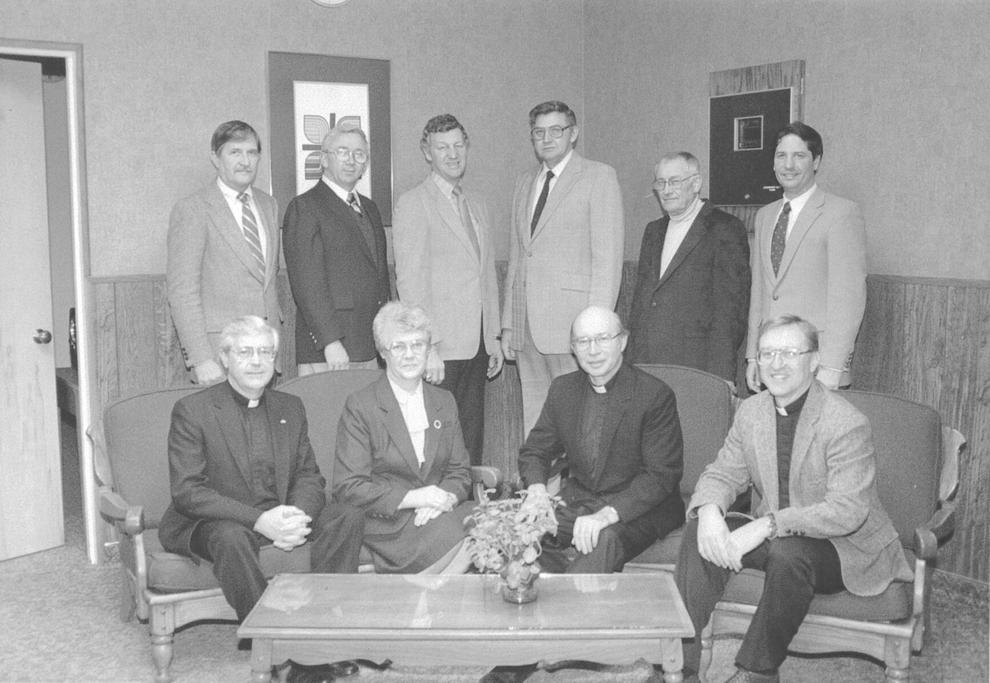 While initially organized for the Kuemper endowment, it is also able to handle contributions to individual grade schools. Similarly, only the interest earned from the fund would be used and would be paid directly to the grade school named by the donor.
Geelan concluded, "We are grateful. These efforts are truly an investment in the youth of our community and an investment for quality Catholic education for many years to come. We still have a long way to go, but if our future efforts bear the fruit our first efforts did, we will be able to achieve our goal of significant endowment support in a few short years."
The first allocations from the Foundation — totaling more than $30,000 — were disbursed in 1989 to Kuemper High School and the six elementary schools in the system — Christ the King, Dedham-Willey, Holy Cross, Holy Spirit, Holy Trinity and St. Lawrence.
In 1996, the Rev. Merlin Schrad, who was Kuemper superintendent, did some restructuring to separate the development director and Foundation director positions. Today the development director focuses on alumni and special projects such as the Kuemper Ball.
Sharon Olerich, who previously was development director, succeeded Steffes as Foundation director in 2015. Garbier (1983-85), Cecil Menke (1985-93) and Jean Ludwig (1993-96) served as directors before the offices were restructured. Foundation directors since then have included Denny Holst (1997-2000), Steffes (2001-15) and Olerich. Cindy Lawler currently is development director.
Today, the Foundation accepts gifts of cash, real estate, farms, stocks, commodities, grain and planned gifts such as bequests, trusts, annuities, retirement assets, life insurance and other assets. Foundation investments are professionally managed.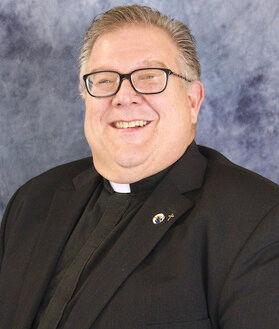 The Foundation is guided by a board of directors currently made up of Tom Brincks, Kuemper School Board chairman; Dave Bruner, Foundation chairman; the Rev. Timothy Friedrichsen; Jeff Greteman; Karen Klocke; Bob Muhlbauer; Kris Quandt; Mary Schon; Curt Schweers, Foundation vice chairman; Steffes, Kuemper president; and Jon Tiefenthaler.
At the end of 2020, the Foundation had more than $6.5 million, divided among General Foundation, Teacher Salary Enhancement Fund, Father Kuemper Society Student Tuition Fund, Scholarships, Endowed Funds and miscellaneous.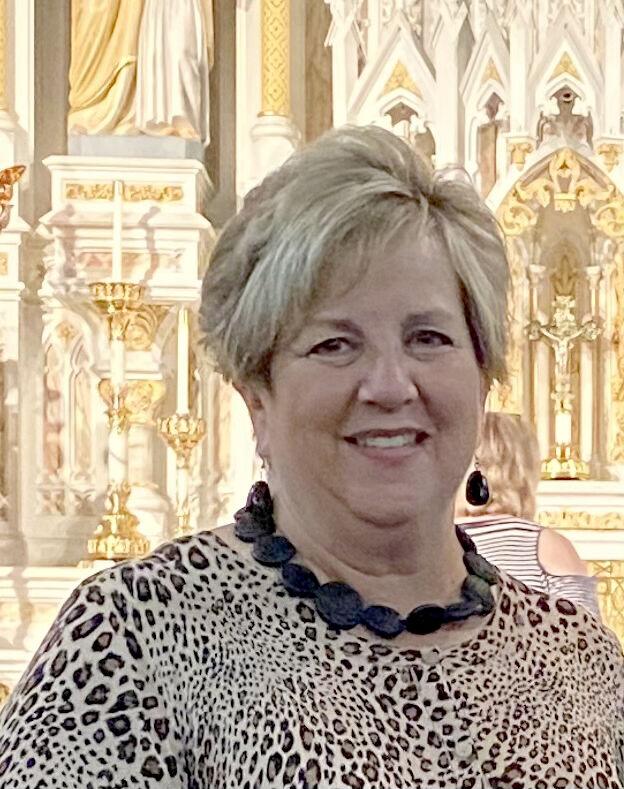 Gifts in 2020 totaled $996,475 and have been designated for teacher salary enhancement, new St. Angela Center bathrooms, General Foundation, scholarships and more.
The Foundation is supported through major funds and projects, including:
— The Eternal Knights legacy society, with members remembering Kuemper in their estate plans. Currently 169 Eternal Knights have let Kuemper know it's included in their estate plans.
— The Father Kuemper Society Tuition Assistance Fund, which supports the school system with $70,000 annually. In 2019-20, a total of $712,673 in financial aid was disbursed to 631 students, 59 percent of the Kuemper enrollment, through the Monsignor Lafferty Tuition Foundation, Father Kuemper Society Fund, and other sources and donors. The Foundation promotes the Monsignor Lafferty Tuition Foundation tax credits in which donors receive a 65 percent state tax credit for every dollar donated. Kuemper receives more than $500,000 annually in tuition assistance through the Monsignor Lafferty Foundation.
— Teacher Salary Enhancement Fund, which helps provide special appreciation gifts to teachers and gives the school financial assistance in hiring hard-to-find teachers. Since 2010 this fund has disbursed more than $600,000 to teachers and staff above their annual salaries.
— Special capital projects such as interactive whiteboards in all classrooms, imagination tables in preschool through third grade, bathroom remodeling and more.
— Major capital campaigns, such as the recent Kuemper Tomorrow, which raised $5.2 million and funded the new field house, security system and technology, the KuemperCares before- and after-school and summer program for students in preschool through fifth grade, remodeling of high school science rooms and the St. Francis of Assisi Chapel in the high school and remodeling of the high school main office, and strengthened the teacher salary and tuition-assistance funds. Previous campaigns and totals raised are "A Tradition of Faith … A Spirit of Excellence," 2004-05, $4.3 million; "From Generation to Generation … The Tradition Continues," 1996, $2.4 million; and "A Mission of Excellence: 2000 A.D.," 1988, $1 million.
Over the last 35 years, the Foundation has contributed $34,000 annually to the general school budget, now totaling nearly $1.2 million of investments. And since 2010, the Foundation has supported the general school budget with $2.5 million of total investments.
Foundation Board Chairman Dave Bruner commented, "I'm really impressed by those (totals)," and said Kuemper's financial strength is vital to the community's economy and quality of life.
The Foundation also has several special funds, including eighth-grade student tuition scholarships; the James J. Strautman Center for Academic Advancement, honoring the longtime Kuemper High School counselor; and the Marilyn Setzler Fine Arts Fund.
The Setzler Fund has spent $5,000 to $7,000 each year since 2014 for experiences such as Omaha Symphony, Des Moines Metro Opera/Opera Iowa school and community events, Des Moines Civic Center and C.Y. Stephens Center performances. The fund also has supported purchase of new band uniforms, risers for music rooms and middle-school drama club.
Marilyn (Schirck) Setzler, who graduated from Kuemper in 1961 and has written local-interest books "This Place Called Carroll County, Iowa" and "Cathedrals Among the Cornfields," said of establishing the fine-arts fund, "When I was looking for ways to bring more of the arts to Kuemper, I knew I wanted to make it experience-based. Bringing the arts to the schools is fine, but the epitome of the experience is going to the performance venue, be it a concert, play or exhibit."
Along with establishing the fine-arts fund, Setzler is also among those remembering Kuemper as an Eternal Knight.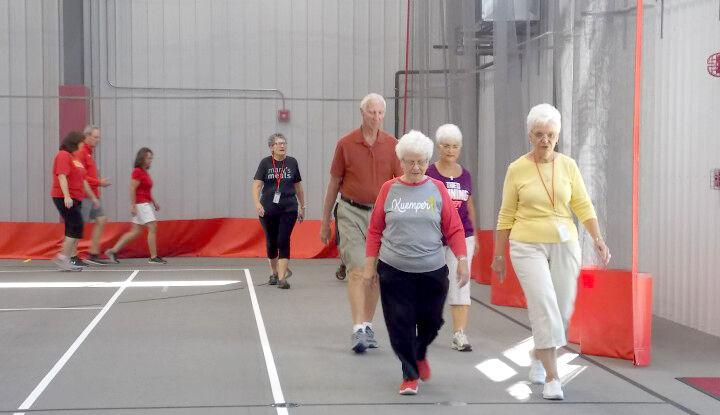 " 'Pay it forward' is the mantra of this Eternal Knight," she said. "When I signed on as an Eternal Knight, I envisioned my support would make it possible for future Kuemper students to receive the education similar to what I had. I believe this is happening when I see how strong the Kuemper system is today."
Kuemper President Steffes said, "The (Foundation's) 35th anniversary is a way to be thankful for those who came before us, inspired us to go forward."
Citing past Kuemper leaders, he added, "We should remember the Father Schrads, Father Geelans, Father (Thomas) Donahoes. We have a lot to be thankful for all they did."