New Opportunities CEO Chad Jensen says funds received through the Times Herald's Extra Effort campaign make a "huge" difference in lives of Carroll-area clients his agency serves.
Community of Concern Director Roxie Reinart says that with Extra Effort funds it's a good feeling to be able to help people who fall through the cracks qualifying for assistance from other programs.
Extra Effort has assisted those in need, from infants to the elderly. Funds have been used for supplying diapers; putting food on the table; supporting quality child care; providing households with furniture, dishes, pots and pans; alleviating medical expenses; and much more.
The Times Herald is kicking off its 33rd annual Extra Effort campaign. Donations over the years total more than $400,000.
In addition to Community of Concern and New Opportunities, recent recipients include Breda Day Care Center, Carroll Area Child Care Center and Preschool, Carroll Summer Fun Camp, Coon Rapids-Bayard Food Pantry, Lil' Wildcat Education Center in Glidden and Manning Child Care Center in Manning.
Extra Effort donations may be mailed to the Times Herald at 508 N. Court St., Carroll, Ia. 51401.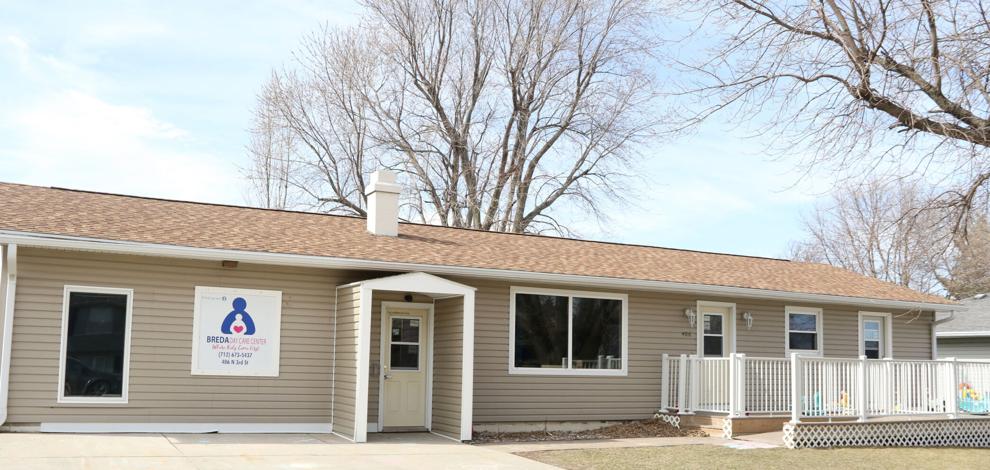 Following are descriptions of recent Extra Effort recipients:
Breda Day Care Center is a licensed child care center located in Breda that has been in operation for 30 years. It is licensed through the Iowa Department of Human Services and must adhere to strict safety, educational and developmental guidelines, along with keeping staff well-trained. This 501(c)3 nonprofit organization is comprised of five board members, a director (NiCole Montero), six full-time and five part-time employees.
The Breda Day Care Center plans a variety of programs centered on creative arts, music, cooking, science, readiness games, dramatic play, field trips, visitors and more. A frequent visitor is the children's librarian from Carroll. During the summer months, arrangements are made to take frequent trips to the local swimming pool and park. The Day Care also provides a valuable service to working parents by escorting children to their swimming lessons.
Breda Day Care Center has always had before- and after-school programs for school-aged children. The 3-year-old preschool program is in its fourth year. The Center continues to work on building the program and offering this educational setting to the community and surrounding area.
The Center currently serves 27 children and 16 families from Carroll, Sac, and Crawford counties.
This year, Breda Day Care received more than $91,000 in state grants have allowed the facility to undertake an expansion that includes the following improvements:
— Build an 18-by-24-foot addition onto the infants (2 weeks through 2 years old) portion of the center. The two current infant rooms will become one large activity room and the new space will be the sleep room with cribs. The center currently has capacity for nine infants but limits the number at one time to eight in order to comply with children-to-staff-ratio regulations. The expansion will allow the center to care for as many as 10 more infants. More cribs, shelving and changing tables will be purchased. The space will also have a kitchenette with a refrigerator.
— The toddler- and infant-room bathrooms will be remodeled. The toddler room bathroom is currently the center's storm shelter. The bathrooms will be combined as one big one room and have entrances from both rooms. That will expand the storm-shelter space. Last summer's derecho underscored the need for more shelter space.
CARROLL AREA CHILD CARE CENTER AND PRESCHOOL
As a staple in the Carroll community, offering child care to approximately 100 families, Carroll Area Child Care Center and Preschool leaders say they're grateful recipients of donated funds that allow the center to consistently provide the highest quality child care possible.
On-ste Director Keely Fara said, "So many little hands and helpers mean many different supplies that require frequent replacement. I say that with a smile, as our team of child care providers remains proud of the care we provide to so many young children in the Carroll area. We feel lucky to be able to offer the essential service of child care, especially throughout a time like a pandemic."
The center plans to use the Extra Effort funds, in order of importance, toward supplies and/or necessary renovations and/or general upkeep of the classrooms. Additionally, there are a variety of educational supplies and materials that are vital to the daily routines of the classroom.
The center's enriched curriculum requires fine-motor manipulatives and supplies to teach and provide a range of experiences to the children.
Fara said, "I speak for our entire team of care providers when I say thank you to the community for their support. We look forward to being able to continue growth and excellence with the support of our community as we continue to care for Carroll's future adult citizens."
The center is licensed for 168 children at its main-site location and second site location for its school-age children and preschool program for 3-year-olds.
The center has a board of directors consisting of 12 people, including parent and community members. The center employs 37 part-time and full-time teachers.
Statement of purpose of the organization reads: "The mission of the Carroll Area Child Care Center and Preschool is to provide the highest quality child care and educational services available, including the provision of food, rest, play, citizenship, habit training and general supervision to all children in the Carroll area."
Along with Fara, the team consists of a billing consultant, full-time cook, 20 full- time staff and eight part-time staff.
Thirty-five children participated in this year's seventh annual Carroll Summer Fun Camp, which brings together boys and girls with disabilities with their typical peers.
Camp was back in action this year after hiatus in 2020 due to the coronavirus pandemic. Kristen Lundstrom, the founder and chief organizer of the camp, said the goal is to have about 60 kids in the camp going forward and expand to high-school youths.
This year's camp included a day at Miracle Field; field trips to Swan Lake, Lake View for splash pad and miniature golf, and the Carroll County Fair; and other fitness and dance and academic activities at Des Moines Area Community College's Carroll Campus.
"It was jam-packed," Lundstrom said.
"People with disabilities, just having something to do, a routine, is really important to them," she added. "Also, as far as preventing academic regression over the summer, it does help with that."
Community of Concern has received funds every year since the Extra Effort program started 33 years ago.
Roxie Reinart, Community of Concern director since 2008, said she's very happy her agency is keeping Extra Effort on course of its original purpose: helping people with extraordinary needs not addressed by government programs.
"You always get a good feeling when you can help somebody who falls through the cracks," she said.
Reinart said applications are closely checked to prevent misuse of the funds. She refers applicants to government agencies for such things as utilities assistance.
"We want to be the last resort for those things," she said.
Under Extra Effort, Reinart said, Community of Concern over the last year assisted 35 households, touching lives of young children to elderly.
— Provided grandparents who have custody of a granddaughter a specialized bed for the girl.
The bed was purchased through swap and trade on Facebook.
"We got the bed needed for a handicapped child at a big savings so she could remain safe," Reinart said.
— Purchased a lift chair for an elderly man, allowing him to remain living in his home.
— Purchased a used bicycle for a man in his 50s whose bike had been stolen. The man also was receiving assistance from Community of Concern's food pantry. Extra Effort funds also helped purchase him some shoes, socks, other clothes and a crockpot.
"He came in every few days to get just enough to eat awhile," Reinart said, adding, "He said, 'You guys are awesome. I hit the jackpot.'"
Extra Effort was used to purchase furniture, dishes, crockpots, pots and pans, children's car seats, diapers and more.
Many of the purchases are made at the New Hope Store or consignment stores. Some purchases have been made in Slumberland's 40 Winks Program, which helps with mattresses for children if families qualify.
People may apply for assistance by visiting Community of Concern, 322 W. Third St., 8-11:30 a.m. Monday-Friday, or phone 792-5150.
COON RAPIDS-BAYARD FOOD PANTRY
The Coon Rapids-Bayard Food Pantry is currently serving about 30 households in the Coon Rapids-Bayard School District area.
The pantry is located at First Christian Church, Third and Elm streets in Coon Rapids and is open twice a month: 3-5:45 p.m. the third Tuesday and 10-11 a.m. the first Saturday. People may visit during regular pantry hours, or urgent calls also are accepted. Contact Sheila Wurr, board president and food director, at 830-9274 or the Rev. Joyce Webb, of First United Methodist Church and the overseeing pastor of the program, at 515-480-8457. Applications require minimal paperwork.
Clients may select enough items in the pantry's mini-grocery-store setting to last a week or more. Deliveries can be made to homebound clients. Current households range from very large families to one-person households.
The pantry is supported by community food and financial donations. Items also are obtained from Food Bank of Iowa and the local Frohlich's SuperValu.
The pantry is stocked with cereal; juice; bread; milk; eggs; butter; cheese; meat products; canned soup, fruit and vegetables; and personal- and home-care items.
LIL' WILDCAT EDUCATION CENTER
Groundbreaking this month kicks off construction of Lil' Wildcat Education Center.
Completion in the $1.3 million project is slated for the summer of 2022.
The one-story, wood-frame center will house six classrooms (infants, 1-year-olds, 2-year-olds, 3-year-olds, 4-through-6-year-olds, and after-school and summer program) six restrooms, a kitchen, a laundry room and a mechanical room.
The center will be open from 6 a.m. till 6 p.m. Monday through Friday year-round and serve infants to 11-year-olds. Programs will include a 3-year-olds' preschool.
The center will employ 15 to 20 full- and part-time, including a director, teachers and aides.
Members of the Lil' Wildcat Board of Directors are Christina Johnson, Jeremiah Johnson, Angela Lensch, Will Reever and Kimberly Whitaker.
MANNING CHILD CARE CENTER
In June 2002, construction in the lower level of 123 Main St. began. By Sept. 16, 2002, the Manning Child Care Center opened its doors to offer quality child care in a safe and loving environment to the families of Manning and the surrounding communities. Manning Child Care Center is a subsidiary of the Manning Betterment Foundation. In the fall of 2016 the center opened a sixth classroom to expand and provide more care for families. It is now licensed for 84 children.
Currently 77 children are enrolled serving about 50 families, and an average of 65 children attend daily. The center employs about 34 staff: 15 full time, 13 part time and six subs.
The center seeks out grant opportunities to help offset its budget.
The center recently updated its playground area with safe-surfacing tile and shade canopies. Also, using grants and fundraising opportunities, a new phone system has been installed, and carpeting has been updated.
The next project will be replacing the laminate floors that were installed when the center opened. As the center celebrates its 20th anniversary in September 2022 it will continue fundraising and grant applications for that project.
"It's been a huge significance to our low-income families," says New Opportunities CEO Chad Jensen. "The great thing about the Extra Effort funds is we're able to use them to help these low-income families that have no other way to get help. There are no other grant programs or fund programs to help a lot of these families.
"So these funds have been used to help with automobile repairs, some medical bills, some dentist and eye appointments. For our low-income families, there is no grant to help with an auto-repair bill or something like that, so it is so awesome to get these funds to help families throughout the year.
"We really appreciate the Times Herald and certainly the people of Carroll County. It's an awesome program that we hope will continue for years and years."
Jensen says New Opportunities' tracking system ensures that funds are used to help local families, although New Opportunities serves a larger territory.