The Carroll Times Herald's longtime crime and courts reporter, Jared Strong, has accepted a job at an online news organization that focuses on state government and politics.
Today is his last day at the newspaper.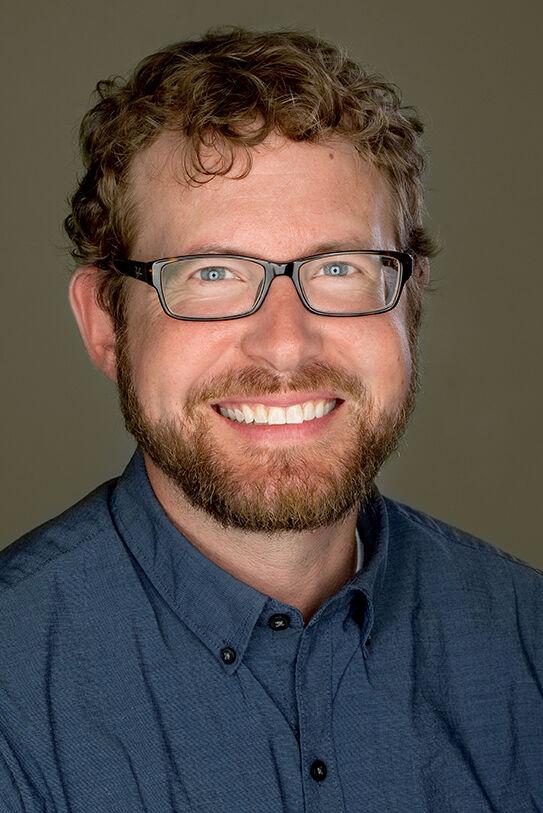 Strong, 39, joined the Times Herald in 2010 and helped build the newspaper's statewide reputation for dogged, in-depth journalism. In 2013, the Times Herald was named Newspaper of the Year by the Iowa Newspaper Association.
"No one has had a bigger impact at the Carroll Times Herald in the newspaper's history than Jared Strong, who is regarded by everyone I know in Iowa media as among the best journalists in the state," said Douglas Burns, co-owner of the Times Herald. "Jared regularly delivered award-winning journalism, gave voice to the voiceless and found sources and stories that would have escaped the eyes of most reporters. Jared, who brings as much heart as he does talent to our profession, challenged all of us at the newspaper to be better, care more about our craft and role in the community. Jared's writing, bursting with details and extraordinary scene-setting, can make you feel as if you are in the room, sharing the pain and joy and lives of the people he profiles or interviews. He courageously held to account elected and law enforcement officials with peerless public records-based reporting. Most of all, Jared Strong gave Carroll and so many surrounding communities a rare gift in these times — the truth, sometimes tough, often hard to read or painful to digest, but always, always the truth."
Starting next week Strong will work for Iowa Capital Dispatch, a not-for-profit news outlet that launched about two years ago. It is led by the Des Moines Register's former political editor and columnist Kathie Obradovich and former Register investigative reporter and editorial writer Clark Kauffman.
Strong will report on issues associated with agriculture and the environment, and his articles will be freely available to Iowa's newspapers to publish in print.
He and his wife Jesse, who is a reading teacher at Carroll Middle School, will still reside in the Carroll area with their three children.
"This is our home," Strong said, "and it was a privilege to help chronicle our community, working alongside Doug and the rest of the crew. I will miss working with them."