A tornado struck Lake City about 4 p.m. today and caused widespread damage to trees, along with some buildings. It's unclear yet whether anyone was injured.
Nearly 1,400 MidAmerican Energy customers in the area were without electricity, the company reported on its website.
The severity of the tornado was not immediately known. There was no weather station in the path of the tornado to measure its wind speeds, said Chad Hahn, a meteorologist for the National Weather Service, so the speeds will be estimated by examining the damage on Thursday.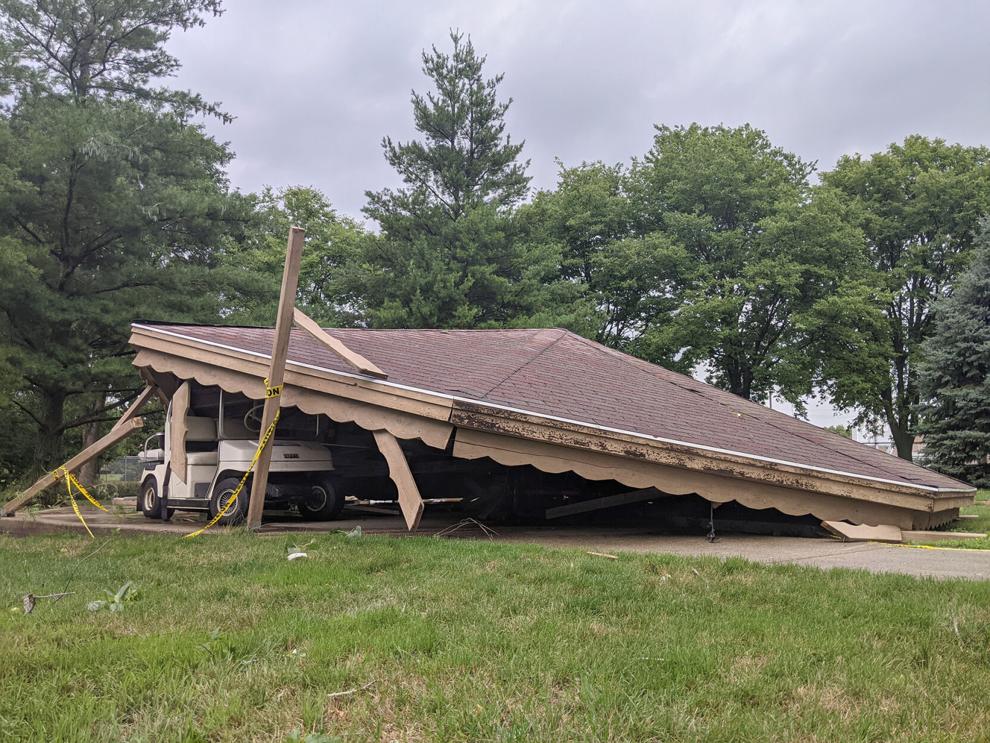 Damage from the tornado stretched across the entire town, although it appeared to be worse on the east side of Lake City.
The tornado tore apart the metal roof of a shed that houses school buses on the west side of town and flung pieces of it nearly a quarter mile.
Skid loaders and other heavy equipment were being used to clear fallen trees and limbs from roadways. The tornado toppled several large-diameter trees.
Significant damage was reported at a house about a mile northeast of Lake City and at a turkey farm about 5 miles east, Hahn said.
The town was hit by another tornado in May 2015, which notably tore the roof off of South Central Calhoun High School. The National Weather Service rated that tornado an EF1, which means it had wind speeds of up to 110 mph.
This article will be updated later with more information.