How successful was Arcadia's sesquicentennial celebration Saturday and Sunday, Sept. 4 and 5?
Well, Mae Vonnahme, one of the chairwomen of the 150th-anniversary celebration said, parade spectators' vehicles filled every nook and cranny of parking space in and near town.
The parade itself featured more than 250 entries — school bands, family-heritage floats, business entries, firetrucks and more — and rolled for through town for approximately 2 hours. 
Lines for concessions sometimes stretched a block or more. Pies were sold out, and more than 5,500 sandwiches were served.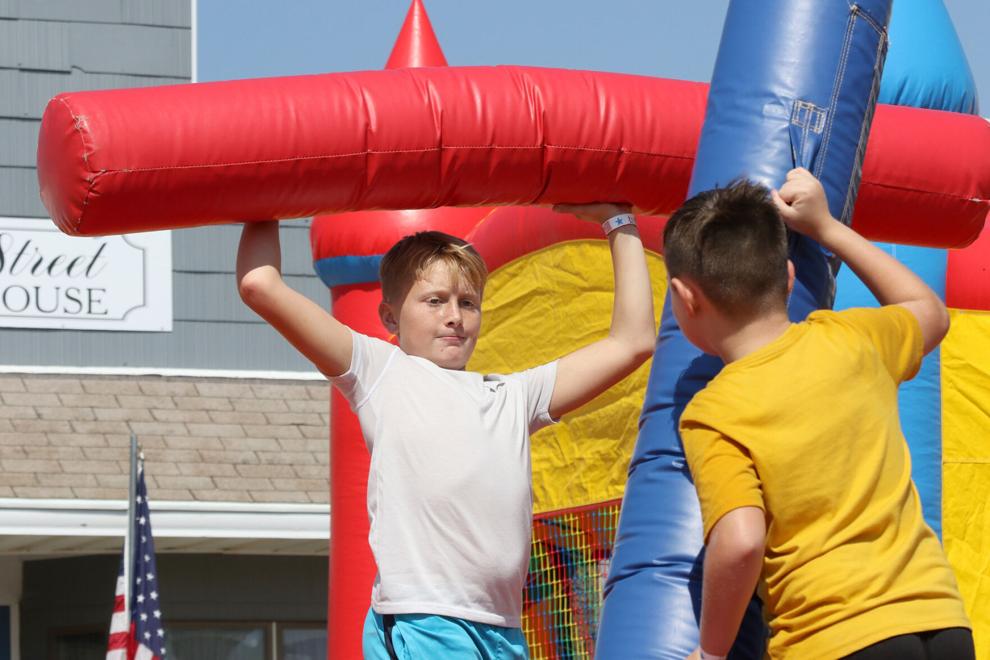 The band Wild Ambition, which includes hometown performer Leah Preul, drew a jam-packed crowd.
Auctions drew lively bidding.
And, Vonnahme said of her and co-chairs Sharon Bierl and Linda Julin, "Linda and Sharon are sisters, and I'm their sister-in-law, and we all still talk to each other."
Linda, Sharon and Mae are all Arcadia natives and members of four-generation families. Linda and Sharon are daughters of Norma and the late Leroy Vonnahme, while Mae is married to their brother Bruce and is a daughter of the late Ed and Dorothy Vogl. 
 "We were more than overwhelmed," Vonnahme said of the turnout for the weekend's festivities.
"We were incredibly happy and proud of all the people who worked. Everybody just took the bull by the horns and went and did their job," she added.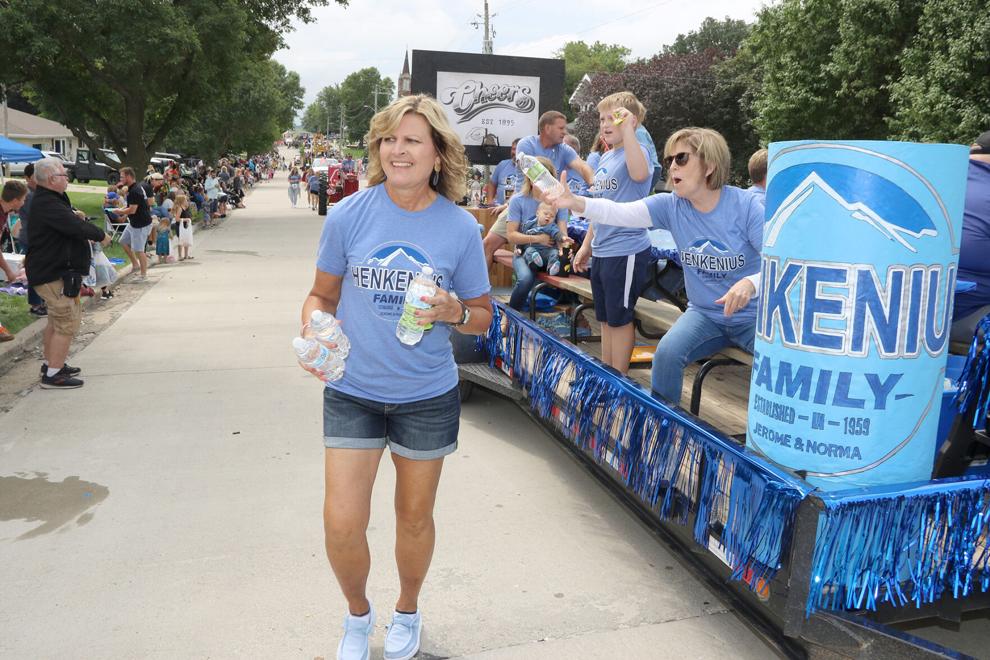 Organizers appreciated, too, all the volunteer help by people from other communities.
"Thank God," she remarked. "We were a little overwhelmed at times."
Seeing the difference that made with their celebration, Vonnahme said, Arcadia residents will need to reciprocate when other towns have special celebrations.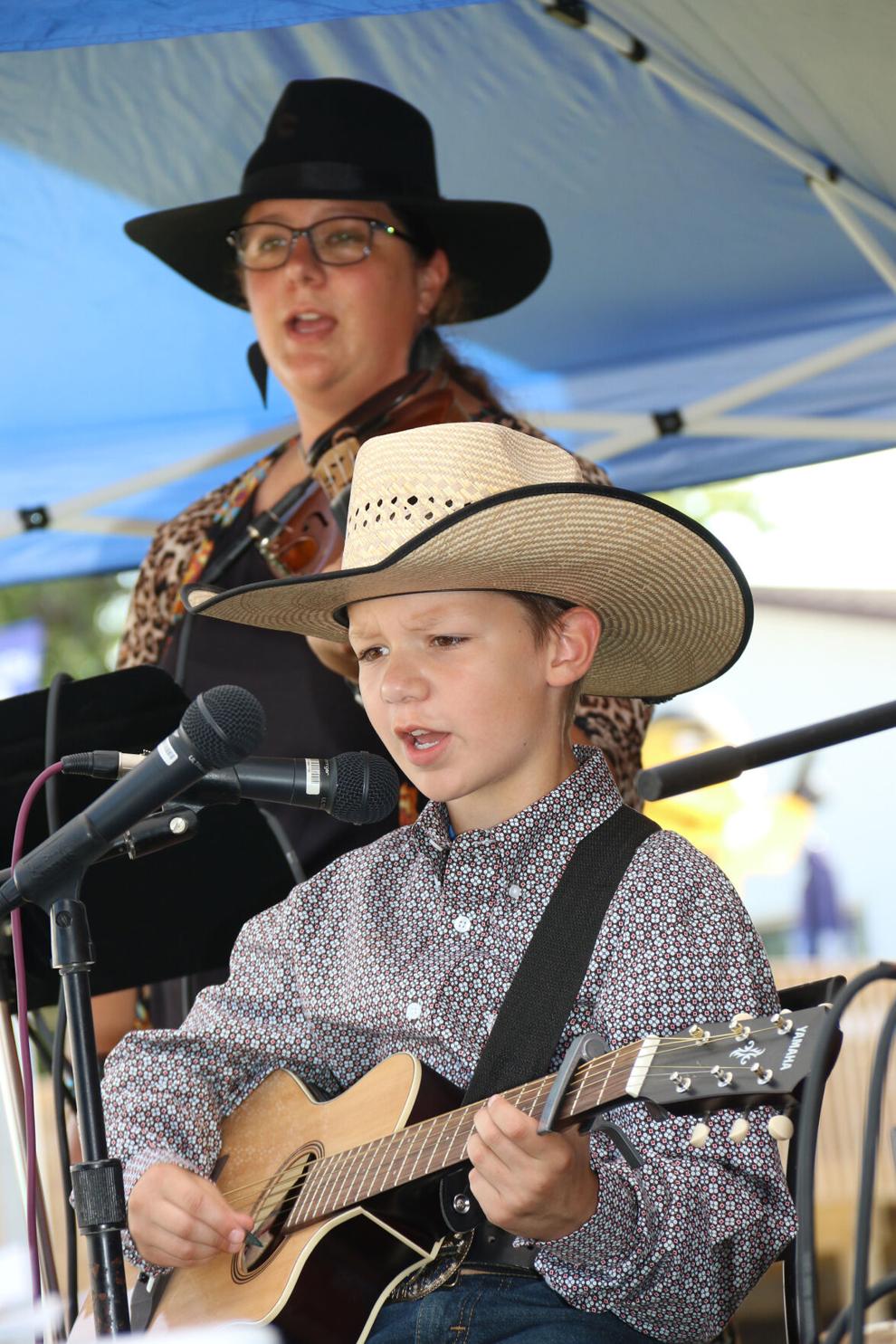 Planning for the sesquicentennial began two years ago, and the decision was made to hold it over the Labor Day holiday, following the town's former tradition of a celebration that weekend. Organizers also received valuable advice from communities such as Westside and Mount Carmel on their celebrations in recent years.
Vonnahme said Arcadia has many reasons to be proud of its history and current growth. Population is right at 500 people, and few lots remain in the Redig housing addition on the south side of town that was started in 1989. 
"A lot of young families are building," Vonnahme noted.
The town also recently built a new year-round park shelterhouse that's been rented for many different special occasions. 
Bierl, Julin and Vonnahme along with the chairs of the sesquicentennial's different activities will decide how to disperse funds made from the celebration, and they will welcome residents' suggestions, Vonnahme said.