Lisa Wagner, a longtime employee of the Carroll County Tresurer's office, is expected to be named interim treasurer next month when current Treasurer Jean Seidl leaves.
County supervisors indicated earlier this month that they would appoint Wagner to the post, and she would have to seek election in November to keep the job.
Seidl said in January that she would resign effective July 1 because she has personal matters that require extensive attention. She recommended that Wagner replace her.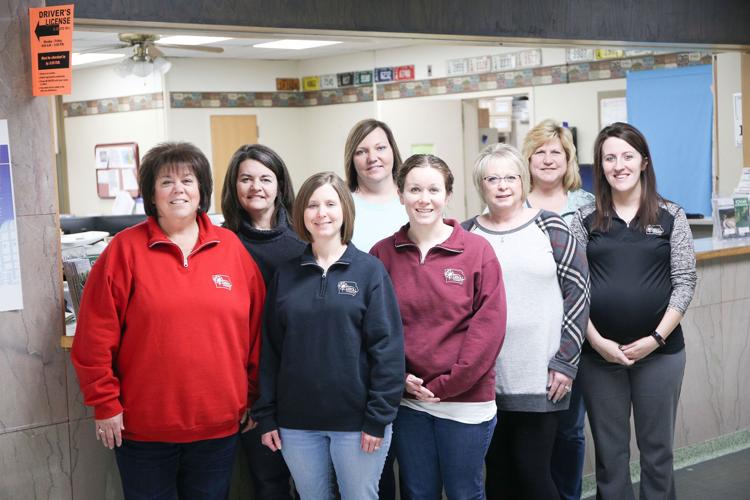 "Lisa is very adept and is knowledgeable in all aspects of the office," Seidl said at the time.
Wagner, 51, of Carroll, has worked in various capacities in the office for more than 27 years. She is currently the tax and financials deputy and administrative assistant.
"I think I will be a good fit for the top job as treasurer because I can relate to each position in the office, and the goals over the years have always stayed the same — do the job correctly, follow the rules and regulations given to us by the state of Iowa, but remember customer service," Wagner said.
County treasurers collect property taxes, process vehicle ownership transfers and issue licence plates, among other duties.
About four years ago, the Carroll treasurer's office also started issuing driver's licenses when a local Iowa Department of Transportation office closed due to budget cuts.
"I never realized how many different types of licenses (there are) and how each license can also have endorsements to remember," Wagner said. "We service people from everywhere — not just Carroll county residents — so this has increased the traffic."
Wagner grew up on an acreage north of Carroll and is the daughter of the late Darol and Louise Grossman.
She attended American Institute of Business in Des Moines and worked for a time in Iowa Power's finance department in downtown Des Moines.
She married her high school sweetheart John Wagner in 1991 and moved back to Carroll, where John works as the shipping and receiving manager for Rockwell Collins.
— Alexander lives in Boulder, Colorado, and works as a global positioning system analyst.
— Melissa is a middle school special education teacher in Elkhorn, Nebraska, near Omaha.
— Madeline is a recent DMACC graduate.
— Simon will be a senior at Kuemper Catholic High School this fall.
When Wagner isn't working, she likes to garden, read, shoot photos and make scrapbooks.
She said she will seek election in November.