Today is Caucus Day in Iowa. Here's what you need to know.
Presidential caucuses for both the Democratic and Republican parties in Carroll County will be held at 7 p.m. today.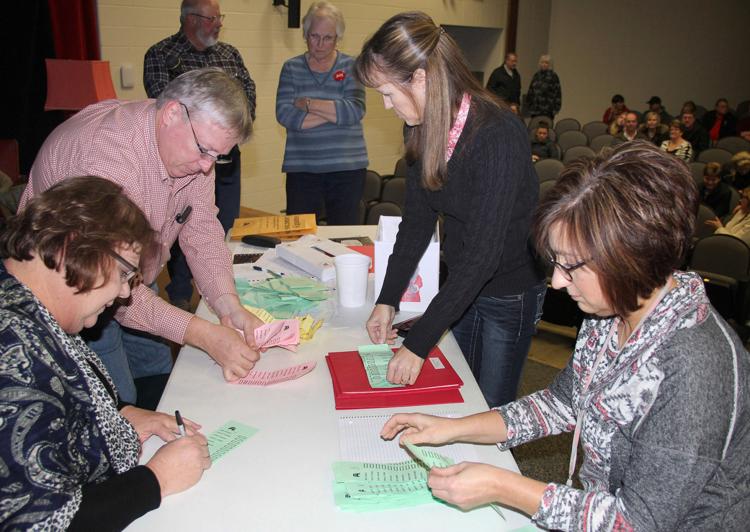 Voters must be in line by 7 p.m. to participate.
Anyone who will reach age 18 on or before the general election day, Nov. 3, 2020, and who is not otherwise barred from voting by Iowa law, can register onsite and participate in the caucuses.
Anyone not currently registered as a Democrat or Republican can register onsite during the caucuses. Bring a valid driver's license and a piece of mail containing your name and address to register. Organizers encourage those who need to register onsite to arrive at least 30 minutes early.
Following are the Democratic caucus locations (visit the Carroll County Auditor's Election Information & Results page for precinct maps; all addresses are in Carroll unless otherwise marked):
1. Carroll Ward 1: Carroll High School Auditorium, 2809 N. Grant Rd.
2. Carroll Ward 2 & North half of Maple River: First United Methodist Church Fellowship Hall, 1621 N. Main St.
3. Carroll Ward 3 & South half of Maple River: Adams Elementary School Gymnasium, 1026 N. Adams St.
4. Carroll Ward 4: Swan Lake Education Center, 22676 Swan Lake Trail
5. Wheatland-Kniest: Breda American Legion Hall, 208 Main St., Breda
6. Sheridan-Grant-Jasper: Lidderdale Community Building, N. Main St., Lidderdale
7. Arcadia: Arcadia Legion Hall, 210 W. Head St., Arcadia
8. Glidden-Richland: Glidden Public Library, 110 S. Idaho St., Glidden
9. Washington-Roselle: Halbur Community Center, 105 W. 2nd St., Halbur
10. Pleasant Valley-Newton: Templeton Center, 230 S. 5th Ave., Templeton
11. Ewoldt: Manning VFW Hall, 321 Center St., Manning
12. Eden: Templeton Center, 230 S. 5th Ave., Templeton
13. Union: Coon Rapids Municipal Utilities Building, 123 S. 3rd Ave., Coon Rapids
For Republicans in Carroll County, there are two caucus locations.
Those living in any of the city of Carroll's four precincts or the western half of the county (precincts 1, 2, 3, 4, 5, 7, 9, 11, or 12) should go to Fairview Elementary School, 525 E. 18th St., Carroll.
Those living in the eastern half of the county (precincts 6, 8, 10 or 13) should go to the Kruger Shelter, 223 W. 7th St., Glidden.
In addition to voting for a presidential candidate, Republicans will elect persons to the county central committee that meets monthly as well as delegates to the county convention in March. The county convention will elect delegates to the District and State Conventions and work on party platform issues.