Carroll-born and Manning-raised Mary Swander, a former poet laureate of Iowa and a prolific playwright and author with international reach, has launched an increasingly popular podcast spotlighting a wide spectrum of rural life, from the farming she knows deeply to cultural and social life, much of it involving eastern Iowa's Amish.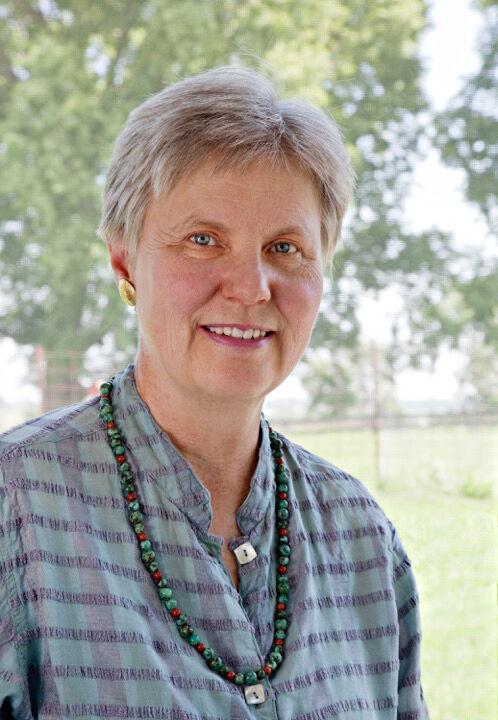 "AgArts From Horse and Buggy Land" — available for free at podcast platforms like iTunes and Spotify — has featured pieces on drive-in rural church services, livestock auctions and an online implement dealership.
"It's a great relief, I think, from the difficulties of the times we are in," Swander said in an interview with the Times Herald. "It has humor, storytelling, music. It has interviews with artists and farmers. I'm trying to capture the people who often get overlooked in the rural areas. Farmers often don't get interviewed. They deserve a national audience."
Swander, 70, a former 32-year Iowa State University professor who also served as Iowa's poet laureate from 2009-2019, longer than anyone in the position's history, produces the podcast from a studio in downtown Kalona. The production quality is high, and the podcast, which features Swander's seasoned and folksy storytelling and disarming rural voice, is earning comparisons to the gold standard of such programming — the long-running Minnesota radio program "Prairie Home Companion."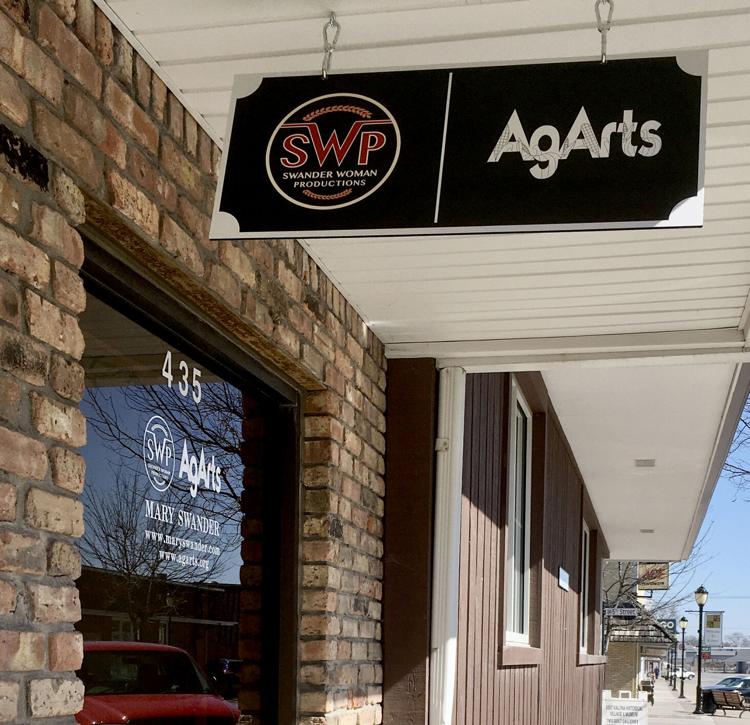 "I'm getting comments from coast to coast, people in California," Swander said. "I got a nice email from somebody in New York the other day. A fan in Clinton said she just wanted to update me on her life and said, 'I just got out of a seven-day hospital stay with COVID and I was pretty sick. I just kept listening to your podcasts and they pulled me through.' My writing life is fulfilled."
The inspiration for a podcast came from a Kalona store owner with experience in film production.
"He approached me one day and said, 'You know what would be perfect for you? You need to do like a 'Prairie Home Companion' but from Kalona," Swander said. "I looked at him and I said, 'You know what, that's really a good idea.' That was right before the pandemic hit. Then I just rolled with it."
Swander, who lives in an old one-room Amish schoolhouse in Kalona, drops a podcast every two weeks.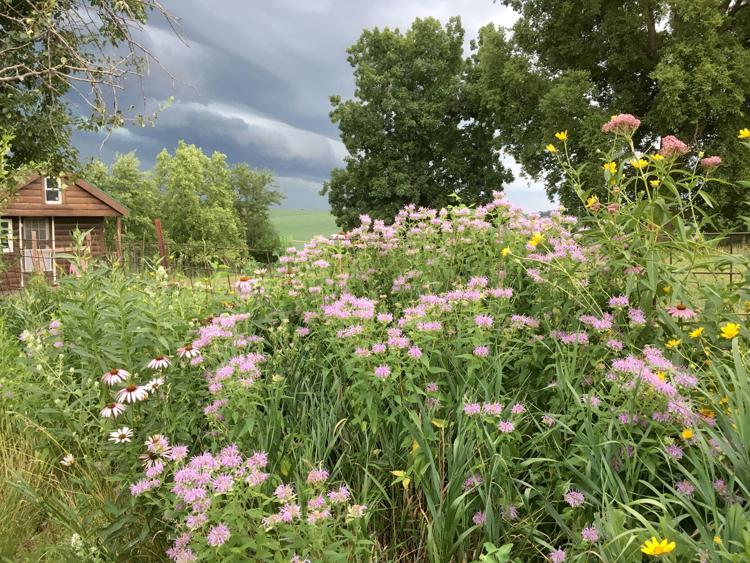 "We could do it every week if we had the funding," she said. "It's building."
Swander, operating out of the Swander Woman Production Studio, decided early on to invest in the sound and other features of production.
"I didn't want to get on Garage Band (a smartphone application) and do one of these horrible podcasts that have no sound control," she said.
The foray into podcasting lands Swander in something of a natural habitat for her. Her voice is meant for the medium. And she has a knack for scouting out little-known but talented musicians.
But it also gives Swander an outlet in the pandemic, as the tours of her plays have halted. Her 2012 play, "Farmscape," and 2015 play, "Map of My Kingdom," have toured throughout the United States. COVID-19 put the brakes on much of the arts, including Swander's work.
Her book, "Out of This World," jumped to a spot on the Border's Bookstore Bestseller List. She's had hundreds of individual poems, stories and articles published in major publications, including The New Yorker and New York Times Magazine.
The podcast is part of the broader mission of AgArts, a nonprofit that imagines and promotes healthy food systems through the arts.
According to the AgArts website, agarts.org, the organization, among other things, places artists — writers, visual, theater and performing artists, dancers and musicians — on farms for residencies for one to four weeks.
"We encourage the artists to get to know the farmers, explore and educate themselves about their issues, then create a piece that addresses those issues in their work," Swander's website says.
One prime location for the residences, Swander said in the interview, is Whiterock Conservancy in Coon Rapids, just east on Highway 141 from Swander's Manning childhood home.
"So we have a direct line into Carroll County," Swander said. "Whiterock, this year, we have used exclusively. It is isolated. You are in a house all by yourself."
Much of her own writing is informed by the western Iowa of her youth.
"I'm very imprinted with the landscape," Swander said. "I just love the openness."
And she intends to extend programs to western Iowa.
"People write off western Iowa as not a very cultural place," Swander said. "That's crazy."
Iowa's former poet laureate still is very much the late Nellie Lynch's granddaughter.
Mary Swander revels in talking about her homesteading family and rural life in western Iowa.
That begins with Nellie Lynch. In fact, Nellie would tell stories of growing up in Carroll County when Native Americans mixed easily with newly arrived Europeans.
Swander spent many youthful summers with her grandmother, who lived on April Street in Manning and oversaw a family farm 3 miles northeast of town.
"One summer she taught me how to slaughter chickens and drive a car," Swander said. "It was a good thing we were in the cornfield, because I was so bad. We made soap. It was incredible."
In the hours before Swander's birth at St. Anthony Hospital in Carroll, her parents, Jack and Rita Swander, were concerned that a doctor wouldn't make it on time. Not to worry with Nellie as a grandmother. She was on the ready to deliver the baby. After all, Swander notes, this was a woman who could pull calves, upholster a sofa, play the piano and do just about anything else. Nellie even baked her own wedding cake.
Eventually the doctor arrived, delivering Mary — and robbing an eventual Iowa poet laureate of another great Nellie anecdote.
Swander and her cousins Rob Stone (an Omaha, Nebraska, musician featured in her podcasts) and Alan Scharfenkamp all were born in the same November 1950 week at St. Anthony Regional Hospital.
"Our mutual great-grandparents homesteaded in Carroll County," Swander said.
Swander believes her mission as poet laureate was similar that of an educator at a state university: make learning and culture accessible to as many Iowans as possible.
Poetry, which in the popular consciousness of the state often can be viewed as eccentric or elite, has a place with the modern masses, Swander said.
As an example, Swander said she received a call from a former student who had been in the military following college, flying jets over Kosovo in the late 1990s. As the planes released bombs, "All I could think about was your class," the student told Swander.
The student said he returned to Iowa and started a used-car business in which he employed immigrants from the region he'd helped bomb.
"We don't all turn into great published poets," Swander said. "We certainly don't make much money. The value of poetry is to allow one to look at one's own life and the humanity in front of it."
Swander spent some of her grade-school years in Manning full time before her father, a Purdue University-educated engineer, landed a job in eastern Iowa and relocated the family.
Swander's late brother, John, a computer consultant, lived in Carroll. Her sister-in-law, Nancy, resides in Carroll today.
Swander graduated from Davenport Central High School and then attended Georgetown University in Washington, D.C., where she majored in linguistics.
When her mother became ill in the early 1970s, Swander returned to finish her senior year of college at the University of Iowa. She then received her master's degree from the internationally acclaimed Iowa Writers Workshop at the U of I.
Her resume of published works and awards stretches 15 pages.
And that's before she started podcasting.
How to listen to Mary Swander's free podcasts:

Manning native and former Iowa Poet Laureate Mary Swander's "AgArts From Horse and Buggy Land" is available at iTunes, Spotify and other podcast platforms. New podcasts are released every two weeks, and all podcasts are archived to the platforms.