GLIDDEN: At Glidden's new Yellow Canary Health Spa, co-owners Tawney Dettman and Ashley Boggs are offering an array of services typically only available in larger-city settings.
— Sensory deprivation float tank session: $70 for one hour, with packages available to save on multiple sessions
— Halotherapy salt room: $25 for 30 minutes and $35 for 45 minutes; couple pricing is available
— Infrared Sunlighten sauna: $35 per session, $125 for 5 sessions and $200 for 10 sessions
— Foot ionizer detox soak: $25 for 30 minutes and $45 for an hour
— Massages: $30, $60 or $90 for different lengths of time
— Reiki: $100 for new clients and $65 per hour for subsequent sessions
— Ear seeding: Starts at $25
Yellow Canary, located at 204 N. Idaho St. in Glidden, held its ribbon cutting and grand opening on Monday. Its owners said Region XII Council of Governments helped them secure a loan to help open the business.
Each service provided at the spa offers a number of benefits for users. According to Dettman, benefits of the salt room are relaxation, allergy and upper respiratory relief, and skin rejuvenation. The infrared sauna offers seven different preset programs ranging from pain relief, weight loss and cardiovascular benefits.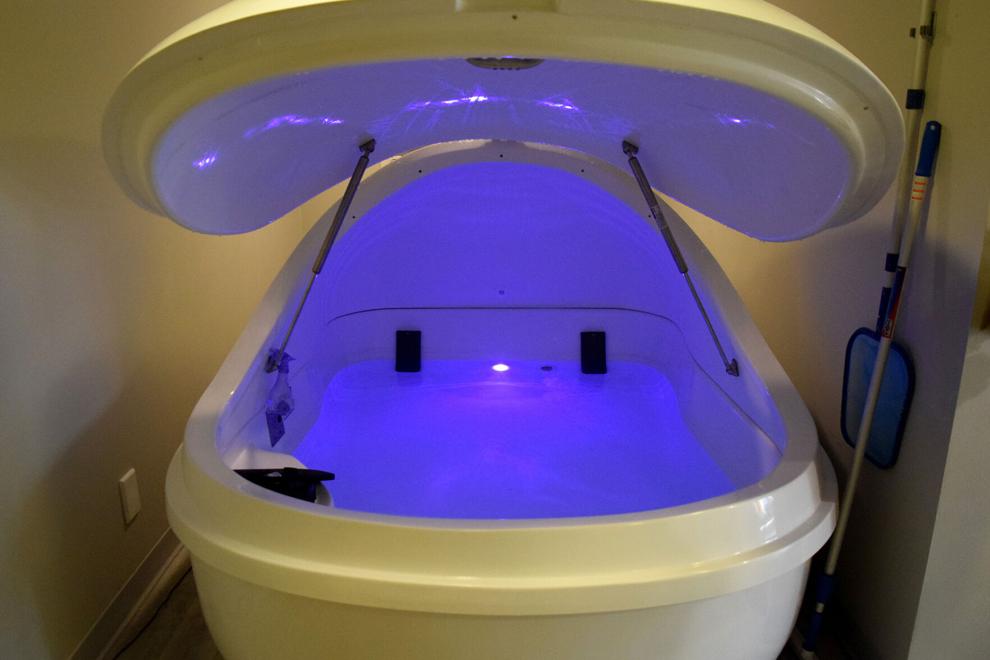 Another unique service offered is the float pod or sensory deprivation tank, which is clinically proven to reduce stress, anxiety, depression and chronic pain, Dettman said. She noted that the tank can be completely dark and has more than 900 pounds of Epsom salt, which causes the user to float.
"You feel 100 percent weightless, so you can imagine floating — it just takes all the pressure of gravity and everyday aches and pains totally away," she said.
Another treatment offered is ear seeding, which is a form of auriculotherapy in the external ear. The practice works with specific pressure points and unblocks stuck energy, according to information from Yellow Canary.
Foot detox is a process that helps the body with a natural detoxification system and removes free radicals by eliciting parasympathetic responses. There are four different foot detox herbal blends which come with an array of health benefits, according to information from the spa.
Savanna Krystal is the spa's hostess.
Dettman, a licensed massage therapist of 15 years, developed her trade as a chiropractic assistant at Family and Specialty Medical Center in Carroll for seven years. She went on to provide her services at local salons before opening her own office in Carroll.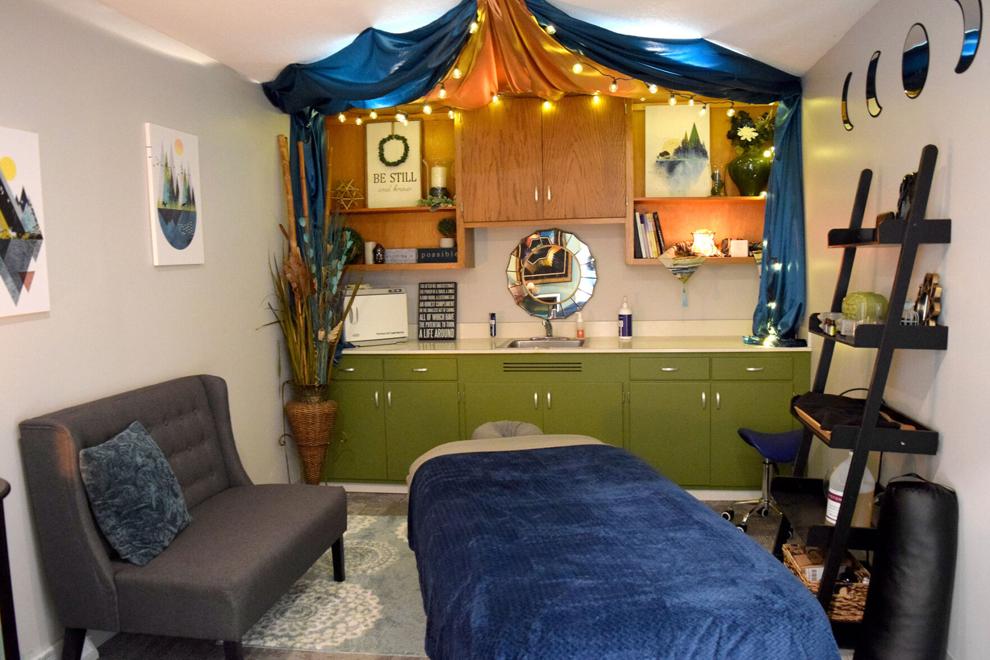 Dettman said all of the services the Yellow Canary offers are ones both she and Boggs would use themselves, so they wanted to bring them to share with the community.
Boggs is a cosmetologist of 10 years and entrepreneur by trade. After renovating and reopening a salon in downtown Glidden, her business expanded. Not long after, she opened the Bella Vita Salon and spa. She oversaw nail technicians, massage therapists and her own clients.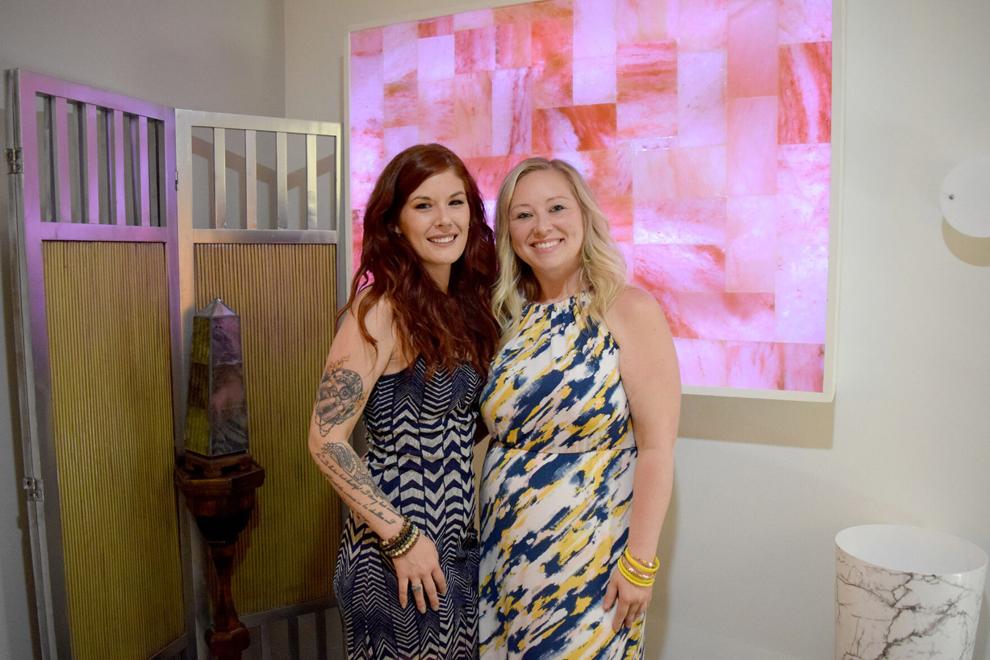 "I have been on my own healing and health journey for the last few years, and I really just wanted to bring these alternative services to the area because it is just needed — it is so needed," Boggs said.
As a Reiki master, Boggs will offer energy healing sessions to help guide people through their own health journey. Boggs said Reiki is a method of rebalancing chakras through the transfer of energy. She noted that when people experience imbalanced energy, they also can develop pain and illnesses.
"It was just really life-changing at that point (when I tried Reiki), and I knew once I had gotten this far in my journey and feeling as great as I did, I knew it had to be shared," Boggs said.
Both Boggs and Detteman were good friends before they went into business together and talked about different alternative practices to contribute to the spa as a whole. Boggs and Dettman concluded the brainstorming with a Reiki session during which the Yellow Canary name was birthed.
"It was just such a profound moment of us just really seeing each other as a whole and knowing that we wanted to pursue this together and do it," Boggs said.