As featured speaker and grand marshal for the Carroll High School homecoming festivities, Tim Hughes, who retired this year after a 38-year science-teaching career in Carroll, had a fun take on real versus not real. Hughes presented his pep talk via a video on the Carroll Athletic Field stadium scoreboard Thursday night, Oct. 8.
He finished on a more serious note, saying, "Homecoming is not just coming home, it's always being home. Right now you guys are in my heart; my heart is my home. Right now, I'm in Carroll, Iowa. Right now, I am homecoming. So you will always be in my heart, and I will always be home with you."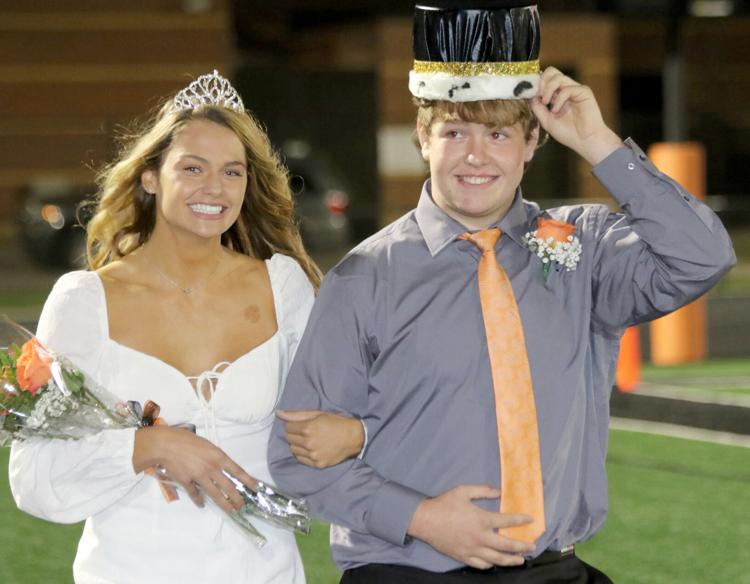 He concluded by kicking off the chant C-H-S, and the crowd enthusiastically picked up the cheer.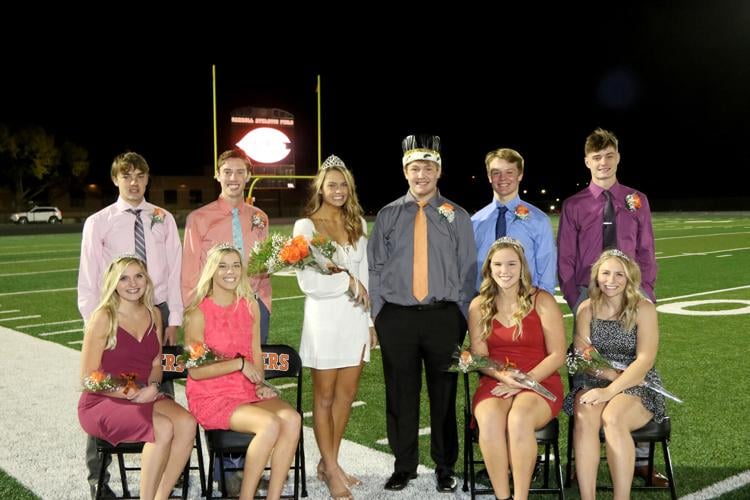 The homecoming coronation crowned Tyson Bordenaro, son of Tom Bordenaro and Tami Bordenaro of Carroll, king, and Ella Collison, daughter of Pete and Anne Collison of Carroll, queen. Other king candidates were Jack Troutman, son of Dirk and Beth Troutman of Carroll; Ty Nissen, son of Lance and Nora Nissen of Carroll; Tory Feldman, son of Kelly Feldman and Lois Potthoff of Carroll; and Gabe Pettitt, son of Todd and Pam Pettitt of Carroll. Other queen candidates were Linda Laffoon, whose guardian is Tiffany Irlbeck of Breda; Kennedy Lein, daughter of Kevin Lein and Amy Lein of Carroll; Kenzie Honold, daughter of Jeff and Lisa Honold of Carroll; and Trinity Tassell, daughter of Tyler Tassell and Tosha Hart of Carroll.
Winners of competitions held during the week were:
Hallway Decorating — Freshmen.
Dress-up Days — Hawaiian: Chloey Steffes and Wyatt Snyder; Character: Tyson Lundstrom and Elisha Lo; Decade: Brooke Reiling, Ryan Rustvold and Jena Snyder; and Country vs. Country Club: Elsie Dirkx and Keagan Case.
Penny Wars — Sophomores. The school altogether donated a total of $409.30 to assist the Kendall family of Carroll High.
Carroll defeated Creston 21-14 in the varsity football game Friday night.