A rising program has found its veteran replacement.
Following a three-year hiatus from the official, varsity coaching ranks, Molly Lange has been named Carroll High's newest volleyball coach.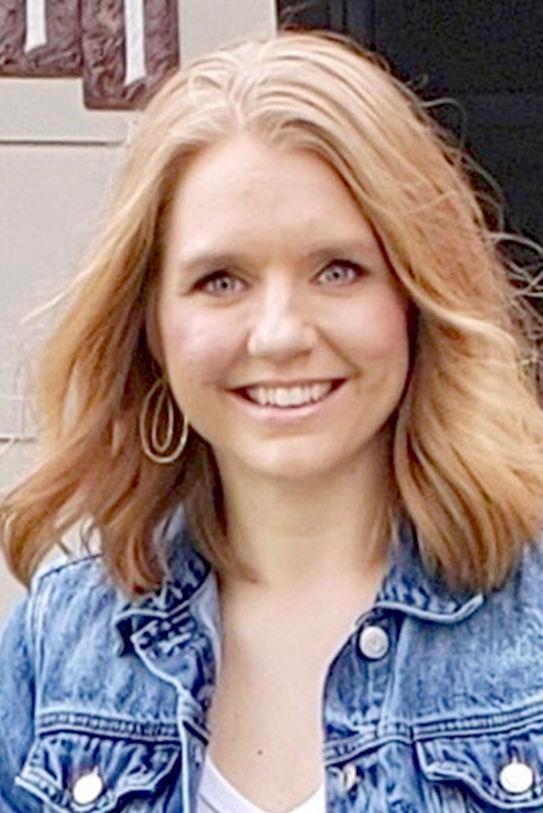 The Le Mars native replaces Kelli Schulz, who led the Tigers to an undefeated Raccoon River Conference title and a match away from the state tournament last fall.
Lange boasts significant volleyball experience, from her playing days at Buena Vista University to her eight-year coaching stint at Audubon High School.
She's a natural fit for the Carroll position, Tigers activities director Randy Bissen said.
"She has shown that she is willing to put in the time and effort it takes to build a program, which is evident in what she did at Audubon," the administrator said. "She is a teacher, so she knows how to work with kids and how to get the best out of them."
Lange compiled 98 career wins in six years as Audubon head coach (an average of 16.3 victories per year), punctuating her rise through the program with the school's first-ever state tournament berth in 2016. She spent two years prior to becoming head coach as an assistant. The Wheelers tallied 29 wins during the 2016 fall season, securing a trip to the state tournament by upsetting state-ranked Grand View Christian in the 1A regional final. That success really sparked her interest when the Carroll position opened up.
"I have been fortunate enough to coach some of the hardest working and most talented kids in the area, and being down in the trenches with them day-in and day-out is such a special thing," Lange said. "Being able to develop that positive team culture and work toward common goals with athletes that are just as passionate about that sport as you are is exactly what high school athletics in Iowa is all about. I am really looking forward to getting back on the sidelines and hopefully instilling some of these values and lessons into the 2020 Carroll Tigers volleyball team."
Lange was a pivotal athlete for the Buena Vista University Beavers during her collegiate playing days from 2005 to 2008, ranking top 10 all-time in several categories. She's the school's all-time leader in career assists (4,536 ) and assists per set average (10.57). She's also third for most matches played (121), sixth in serve percentage (93.9 percent), eighth in total digs (1,287) and eighth in career aces with 81.
Lange has spent the past few years coaching Fusion's USA Regional Team, providing instruction to many of the area's most-talented volleyball athletes.
"Molly has had a chance to work with some of the Carroll players, so she has already built some of those positive relationships," Bissen said.
Carroll has evolved into a volleyball program on a meteoric rise the last several years, punctuated by a 7-0 RRC record in 2019, capturing the team's first outright conference title since 2014. The Tigers have won 47 total games since 2018, a drastic and dramatic rise from a few seasons prior. CHS won just two games in conference play back in 2017, mustering only 12 total victories. The team managed just four total conference wins from 2016–17.
Schulz turned the program around rather quickly, leading the Tigers to the 2019 Class 4A region 1 championship, where they fell to eventual state champion Sergeant Bluff-Lutton. Lange hopes to continue that progress behind her extensive volleyball experience as a player and a coach.
"A large part of my acceptance of the position was due to the returning personnel and my rapport with these kids," Lange said. "They are not only talented but hard working, and want to put in the time to get better. That is a great combination to be able to take them to another level. I think the kids and myself have some lofty goals, and although time will tell if we reach those or not, it should be a really fun ride."
Carroll was eighth in Class 4A in team kills last fall with 1,055, and sixth in assists with 1,010. The Tigers also were top 20 in aces and digs. Laura Sweeney was second in the RRC as a junior with 443 digs, while Ella Collison was fourth in solo blocks with 19 as a junior. Tigers sophomore Josie Ayala was fifth in the league with 274 total kills, rounding out a stout, young Carroll core.