More school history and a lasting legacy was left behind this year.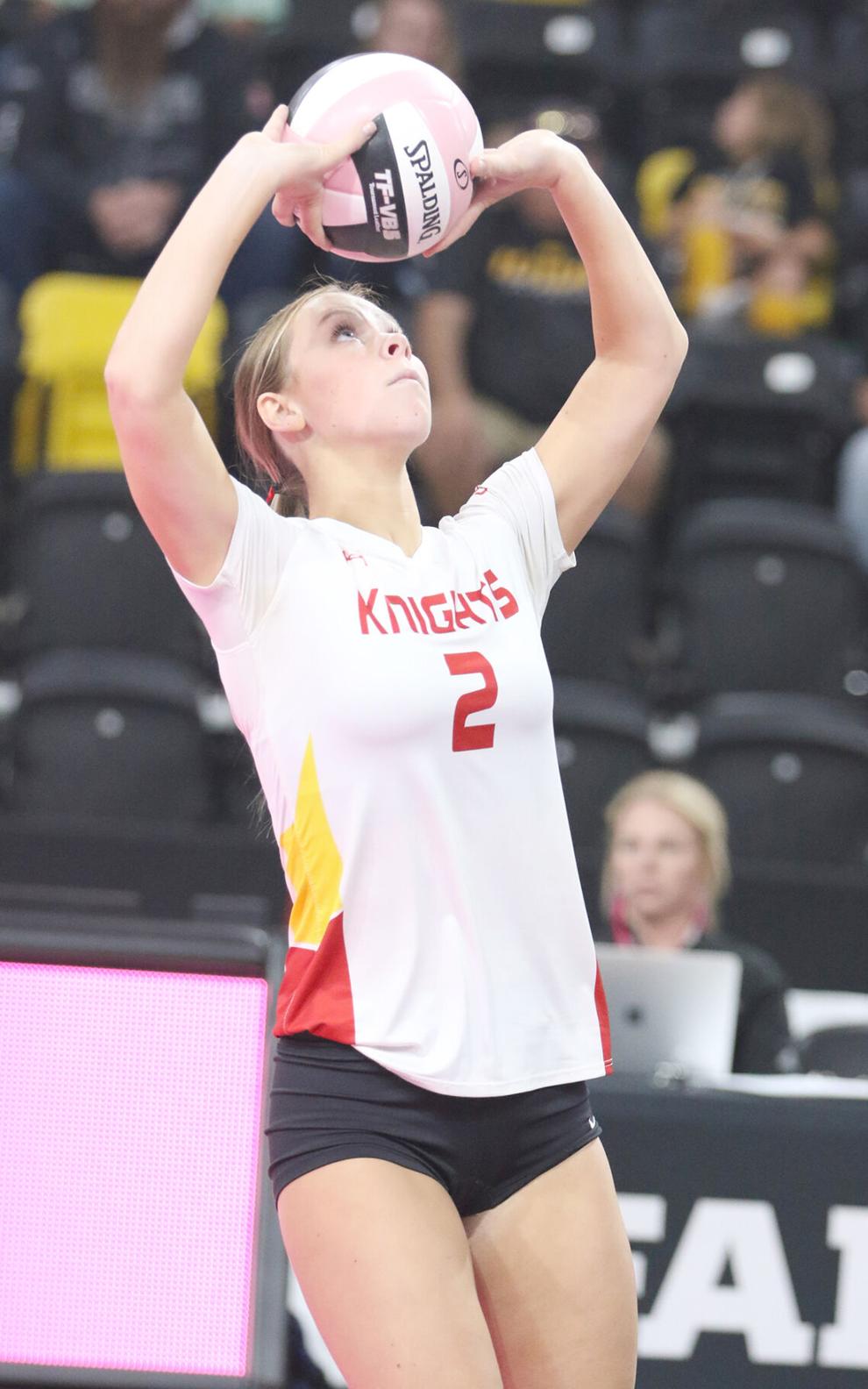 The Kuemper Catholic volleyball team was able to return to the State tournament after a two year hiatus. On top of that they were able to go undefeated in the Hawkeye 10 portion of their schedule. The Knights also had two players, Ashlyn Badding and Sophie Badding make school history as they both set new school records. 
Both Ashlyn and Sophie also were half of the  four Kuemper players that were selected to the All-Conference volleyball team for the Hawkeye 10 this season.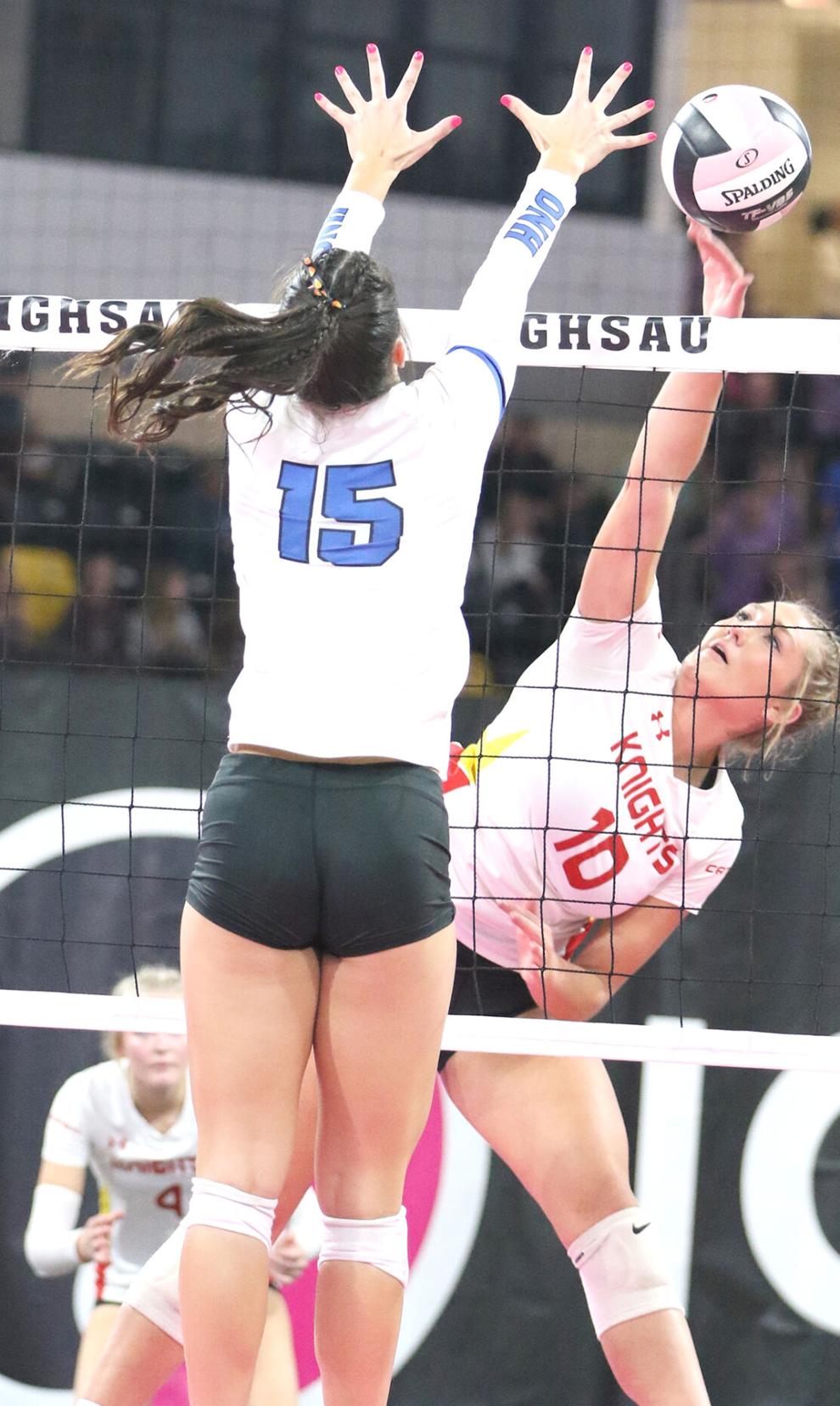 Ashlyn and Sophie were both unanimous selections to the first team All-Hawkeye 10 volleyball team this season. 
Joining them on the All-Conference team were Frannie Glynn and Kaci Peter. 
This season the Knights were led by a slew of attackers, and one of the people that were able to help lead the attackers was senior setter Ashlyn Badding. 
It was a special year for Ashlyn as she not only  was a unanimous selection to the All-Conference team, she also set a new school record for most assists in a career. She was one of just four players that were named to the All-Conference team that earned their spot unanimously. 
In her senior season Ashlyn was able to finish the season with a total of 658 assists. She did that while starting and playing in all 43 matches for the Knights. She had 5.5 assists per set.
Ashlyn led the conference in assists this season, racking up almost 200 more assists than the next closest player. 
While her assists were what put Ashlyn on the map, it isn't all she is known for. She also had four kills this season. In addition she had 123 digs, 32 aces and was able to have a serve success rate of 94.3 percent. 
Joining Ashlyn on the first team, and in the record books, is Sophie Badding who was also a unanimous selection to the first team All-Conference list. 
Sophie, like Ashlyn, was able to set a new school record. This year Sophie was able to break a record for most career blocks. In addition to that she was also able to rack up some impressive offensive numbers throughout the season. 
Sophie led her team with 320 total kills. She also had two assists. Overall Sophie led the conference in kills, and had 70 more kills than the next closest Hawkeye 10 hitter. 
Sophie added a total of 141 solo blocks this season with 28 assisted blocks for a total of 169. Her 169 blocks was more than enough to lead the conference in blocks. She nearly had double the amount of blocks than the next closest competitor in the conference. 
She also added 17 digs. From the service line Sophie had two aces and seven of her 11 serves landed in play. 
On the second team list was junior Frannie Glynn. Glynn was one of the stronger hitters for the Knights this season as she had 191 total kills on the season. She was also able to add five assists. Glynn was very strong at the net as she finished with 70 total blocks this season. That was the fourth-most blocks in all of Hawkeye 10 play this year. 
Glynn had 54 solo blocks and 16 assisted blocks this season. Overall Glynn also added seven digs.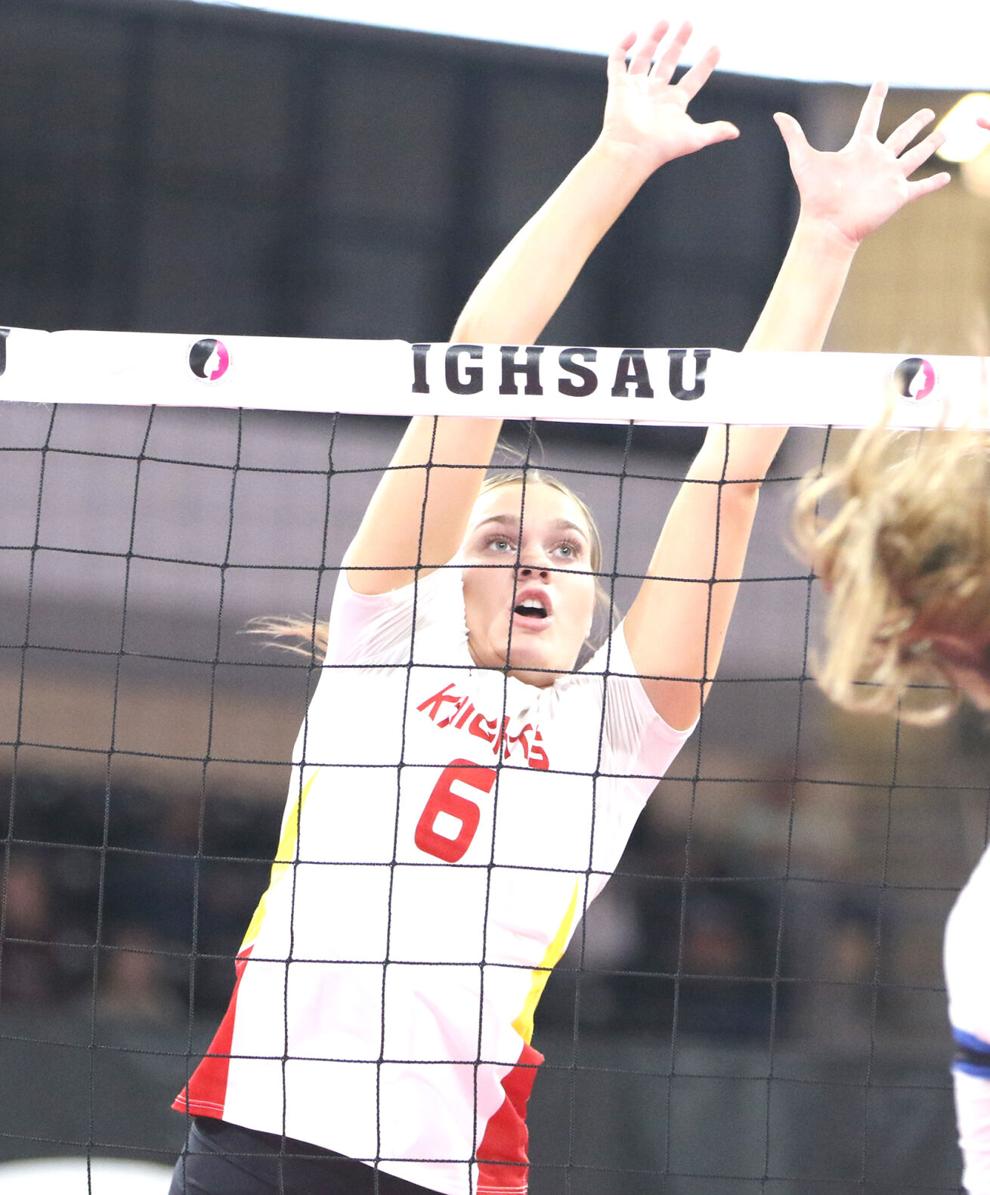 From the service line Glynn finished with two aces. She also missed just two serves this season. 
Earning a honorable mention nod on the All-Conference list this season was Kaci Peter, a junior. Peter was able to finish with 226 kills, the fourth-most in conference play. She also added 50 blocks this season with 43 coming off solo blocks and seven assists. Additionally she had 48 digs. 
Peter finished the season with 10 aces and 67 of her 73 serves landing in play. 
Kuemper finished their season with an overall record of 38-5 this season.