Kuemper's baseball team emerged with an easy victory over Carroll on Saturday.
The two teams met Saturday morning as part of Kuemper's varsity baseball invitational. Carroll also faced Pocahontas later in the day as part of the invitational, finishing that game with a 3-0 loss to the visitors.
Carroll started off at a slow pace, with the Knights holding off the Tigers from scoring any runs in both the first and second innings. This was met by Kuemper jumping out to an early lead in the bottom of the first, with the Knights earning two runs off Carroll junior Ty Nissen's pitching.
The Knights seemed to be pulling away with another run in the bottom of the second but were answered by the Tigers in the top of the third with a run scored off junior Colby Christensen's sacrifice fly RBI, and another run scored off an error. The Tigers tied the Knights briefly in the top of the fourth, before the Knights answered by taking another one-run lead in the bottom of the inning.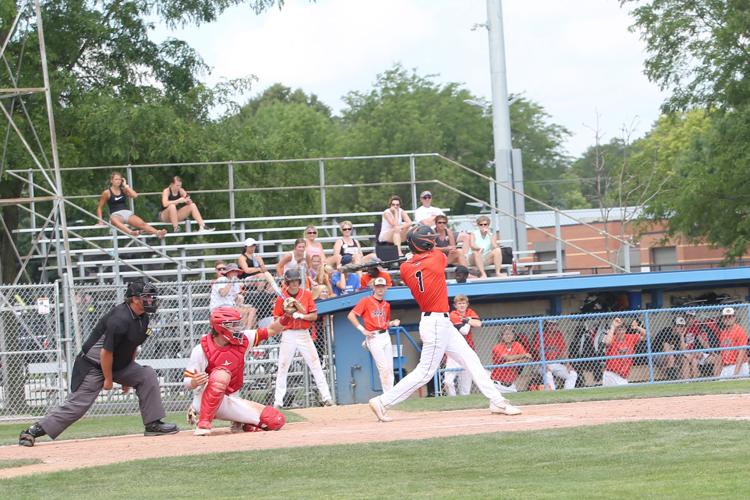 The Tigers took the briefest of leads in the top of the fifth inning. An RBI single by Christensen and a sacrifice fly RBI by junior Tory Feldman brought the score to a 5-4 Tigers lead heading into the bottom of the fifth.
While the Tigers and Knights had earlier traded the lead, the bottom of the fifth inning put a win beyond Carroll's reach. The Tigers did well to hold even with the Knights until their fifth-inning surge.
Kuemper answered the Tigers' lead with a strong rally, earning six runs and ensuring Nissen would suffer his second loss of the season on the mound after throwing for four-and-two-thirds innings — junior Tory Feldman relieved him on the mound to close out the fifth and the game.
The Knights held off any would-be late comeback from the Tigers, with sophomore Cal Wanninger's pitching holding the Tigers to just one more run in the top of the seventh, giving Kuemper a 13-6 win.
After Carroll's second loss to Pocahontas later Saturday, the team had a 3-6-1 overall record and a 1-2 conference record. Kuemper finished the day with its overall record shifting to 2-5 and a 2-3 record in conference play, as of this weekend.
Carroll was set to face Denison-Schleswig yesterday, while Kuemper was set to play St. Albert that day. Scores were not available by press time.
Today, Carroll is slated to play ADM at home, and Kuemper will travel to play Creston. The Tigers face Boone on the road tomorrow, and Kuemper will play Underwood at home.