Editor's note: This is the eighth part in a multi-part series as coaches reflect on the seniors who would have been playing sports this spring.
Excitement. That is about the only word that could describe the anticipation that the Kuemper boys soccer team had for the 2020 season.
Of course there were plenty of new faces associated with the Knights, a season after they finished 7-11 on the year.
One of the biggest changes to the Knights this season was going to be their head coach.
Ken Massey is no stranger to the Kuemper soccer program. If there is a job in soccer it seems Massey has done it at Kuemper. He played soccer there when he was in high school. He helped referee a few games for seasons, then became an assistant coach. Last season he served as the girls head coach, before taking over the boys soccer program this year.
Before he could make his debut as the boys soccer coach forces from outside his, or anyone else's, control cancelled his season.
The worldwide pandemic known as COVID-19 brought an end to the season before Massey and his team could even get their first practice of the season in.
Despite the disruptions of the season caused by the virus Massey thought that his team had quite a number of weapons that were going to help the Knights get back to the top of the Hawkeye 10 conference.
One of the big reasons why Massey, and the rest of the Knights had strong feelings towards the 2020 season was the return of several senior soccer players. Not only did this year's seniors include several players that had varsity experience, but other members of the team were expected to bring their expertise up from the junior varsity ranks.
The seniors of 2020 also included veteran junior varsity players of seasons past that seemed ready to focus their attention to the varsity field this spring.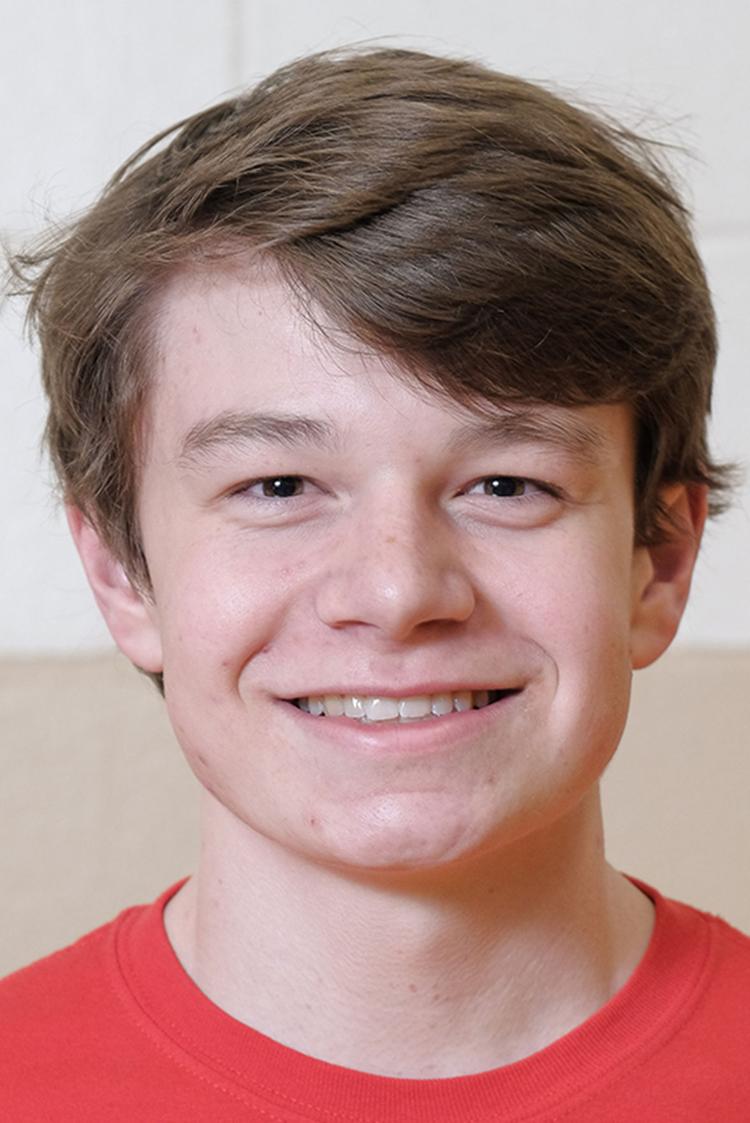 Perhaps the brightest senior ready to play this spring was Carson Ludwig.
Ludwig had a very productive season in 2019. He was able to have nine assists which was good enough to lead the team.
At the end of the season Ludwig was honored with an All-Conference selection from the Hawkeye 10. According to his coach from last year, Ryan Isgrig, who now is the Activities Director for Marshalltown, Ludwig's work ethic off the field was one of the prime reasons why he was able to have such a good year in 2019.
"Carson had worked extremely hard to improve his game and it had shown last season - starting every game and leading the team in assists," Isgrig said about Ludwig.
One thing that Isgrig will remember about Ludwig was an early goal in a game against Glenwood that helped push Ludwig to be the player he turned out to be last season.
"One thing I'll remember was his goal off a free kick late in the game to tie Glenwood," Isgrig said. "It set the bar for Carson the remainder of the year to be one of our most dependable players on the varsity."
From that goal in the game (which Glenwood won 2-1) on Ludwig was able to put in consistent play and eventually became one of the top all-around players for the Knights.
"Carson, probably the best juggler over the course of his career," Massey said about the senior. "Possibly put in the most time in the off season, For sure, put in the most miles to get to off season events as he played for different teams in Des Moines metro."
Ludwig's love for the sport and his ability seemed to be one of the biggest factors that the Knights were going to try to use this season.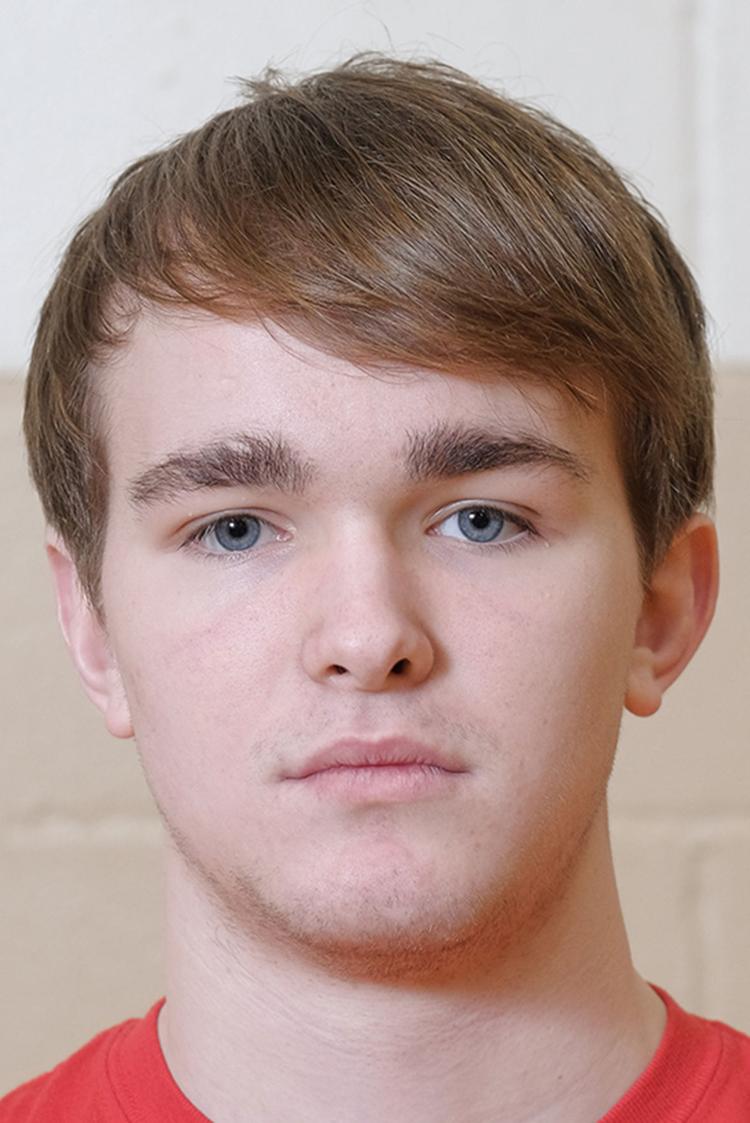 Another returning varsity player from last season was Connor Reicks. Like Ludwig, Reicks was able to garner success last year especially after one early season game.
On April 16 last season the Knights had bested East Sac County 5-0. It was during that game that Reicks had a breakout performance scoring two goals.
"His two goal performance last year against East Sac County off the bench," Isgrig said about what he'll remember about Reicks. "At that point, Connor had mainly played junior varsity as a striker but was starting to see more minutes on the varsity. We were having a lot of opportunities versus East Sac but not a lot of results. Connor came in and changed that. His speed and aggressiveness was key."
Once Reicks scored the his two goals, the Knights turned the opportunities into profit as they earned one of four shutout wins. After the East Sac game the Knights won the next two games via shutout.
Reicks may not have been the best player or goal scorer for the Knights a season ago, but he couldn't be matched in terms of his aggressiveness on the field.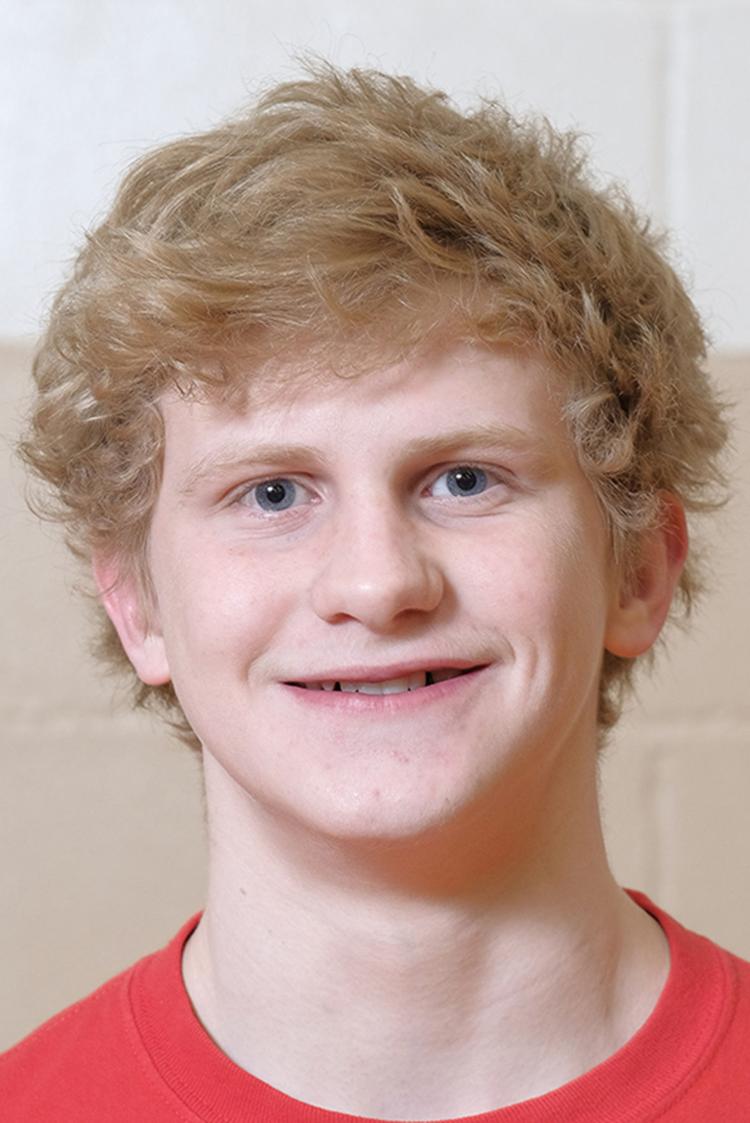 There was one player on the Kuemper Catholic soccer team that was almost always easily identifiable in seasons past. Ben Schmitz has been known for years for his wrestling prestige, but he was able to make his name known on the soccer field in the last two seasons too.
For Isgrig, there was no doubt on one thing he'll always remember about Schmitz.
"His goal versus a ranked AHSTW last year as a fullback is something that I'll always remember," Isgrig said. "Ben's goal came off a corner kick, it was his first goal of the year, but came at a crucial time against a ranked opponent."
The Knights would use the goal to gain a 4-2 victory over the Vikings as both teams tried to build momentum going into last postseason.
The reason Schmitz was always able to be identified on the pitch was because his jersey was usually the one that was the most dirty at the end of the game. A reason why was because of the effort that Schmitz put into each game.
"Last year versus Nevada would be another moment I'll remember about Ben," Isgrig said. "Ben challenged a much bigger Nevada opponent on a ball and got knocked over, he popped up about as quick as anyone and ended up winning the ball back. His uniform was filthy and that play sums up how tough and how he never quit."
As soon as Schmitz went into the game he never stopped. That effort was another thing that the Knights were ready to use this year.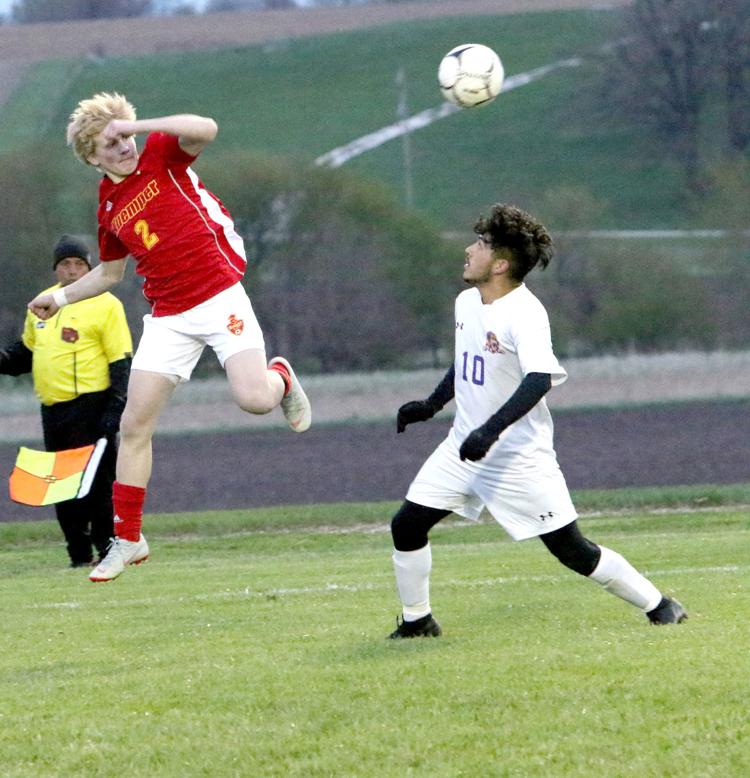 "Ben was instant energy, came off the bench two years ago as a sophomore to spark us to a win over Western Christian in playoffs," Massey remembered about Schmitz.
Overall it seems that the Knights would have been filled with seniors who didn't understand the word quit. Connor Stoelk was another senior that brought plenty of energy to the Knight soccer team.
Stoelk was expected to be a quality player his junior year, but an injury sidelined him from playing last year.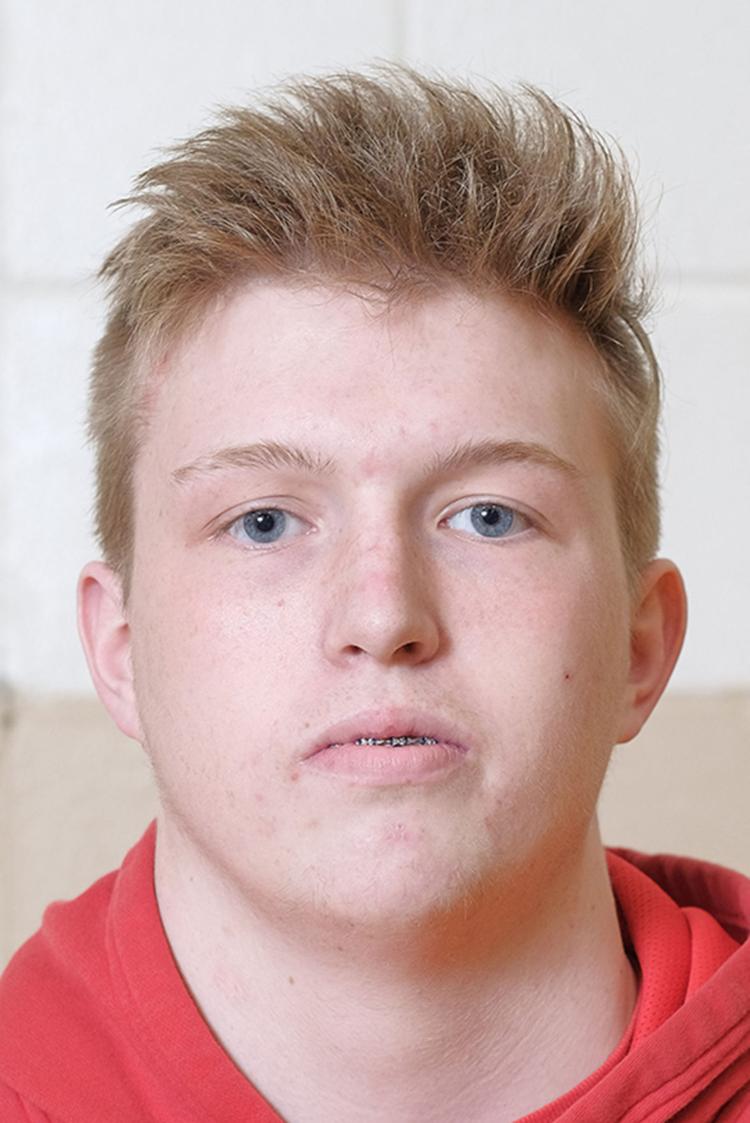 Even as a sophomore Stoelk was proving to be a player that gave everything he had every minute of the game, even when it seemed most players might be running on fumes.
"His goal against Greene County in the substate semifinal his sophomore year was something that is unforgettable," Isgrig said. "We had just come off a shootout win versus Western Christian - then had to play Greene County on a hot day in Denison. Greene County was an extremely talented team and it was a very even game throughout that afternoon."
Isgrig remembers that in that game, as most of the players were playing on legs that were draining by the second, Stoelk provided a late first half spark.
"Stoelk came in and scored a crucial game to give us the lead late in the first half," Isgrig said. "It was just his second varsity goal of the season but it came at an important time and helped propel us to the substate final. Connor's excitement after the goal was something I won't ever forget."
Each season teams are able to promote players from the junior varsity squad to the varsity squad. For Kuemper, three players from last year's junior varsity team might have been key players on the 2020 varsity team.
The first is Brett Wanninger.
Wanninger was someone that seemed to play just about every position, and never seemed to complain about playing those positions.
"Brett played a variety of spots for us on the junior varsity squad," Isgrig said. "Brett was a great leader and took the younger kids under his wing. He had a lot of assists and goals to go with it. I am confident he would have played a big role for the varsity this season."
The biggest allure of Wanninger was his ability to help teach the game to his younger teammates.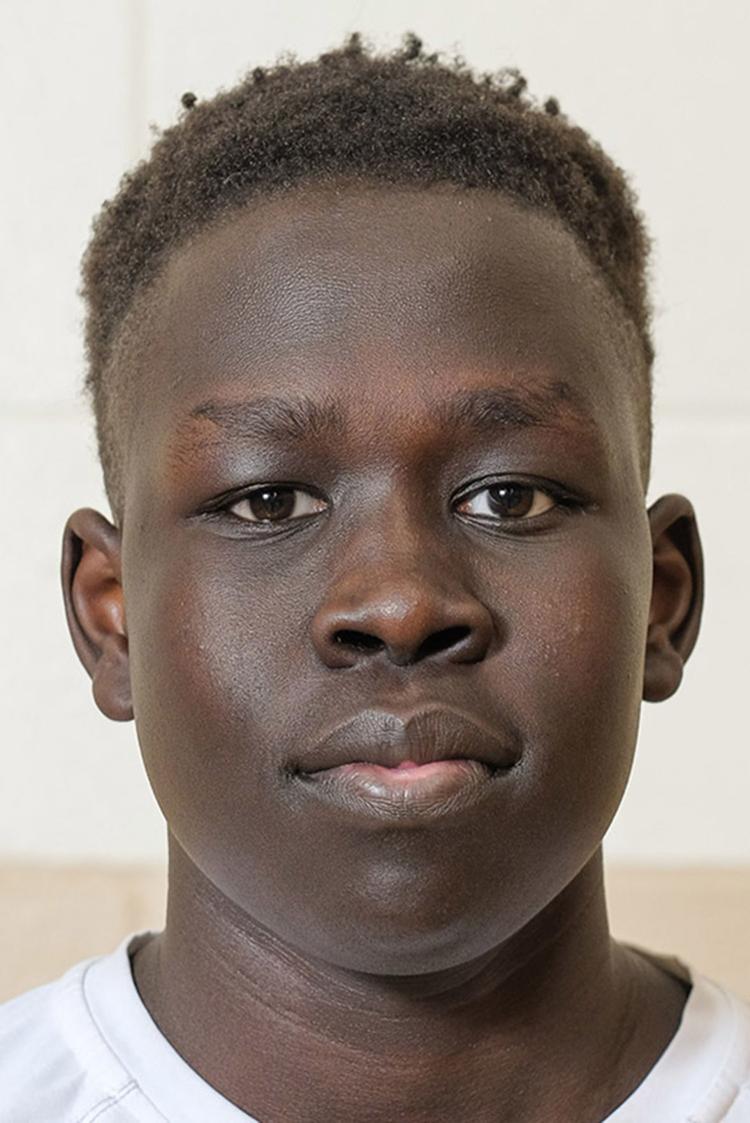 Arop Malek was a goal keeper for the junior varsity team last year and every time he entered a game it seemed he was only minutes away from making a stunning play.
"Arop had so many acrobatic saves as goalkeeper it is hard to choose one," Isgrig said. "Arop also played a variety of spots for us between goalkeeper, defender, striker, and midfielder. I was extremely happy when he moved here, just a great kid to be around."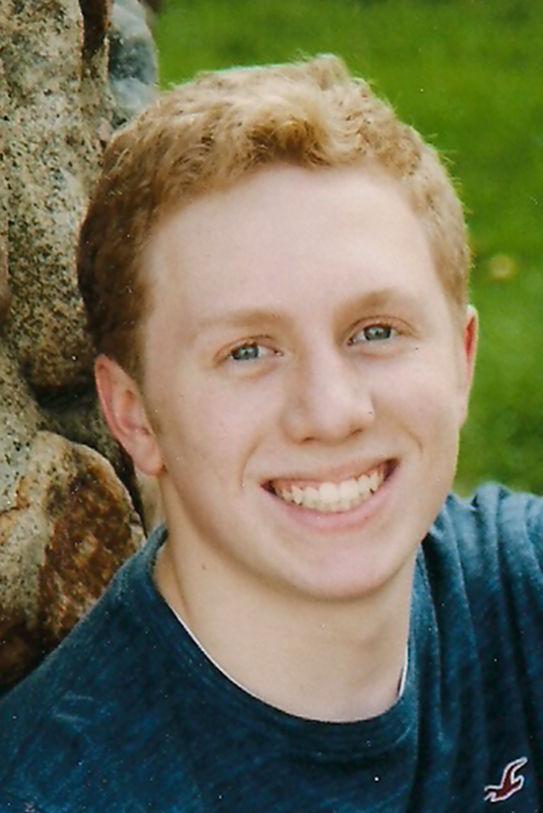 Last year on the junior varsity team Noah Heuton stepped up to be a team captain. This year Heuton was seemingly going to bring his leadership and defensive abilities to the varsity team.
"Noah was a captain on the junior varsity squad and was the nucleus of the defense," Massey said.
During last season Heuton was named one of the leaders for the junior varsity squad. With that leadership stored upon him he only seemed to shine.
"His leadership on the junior varsity squad. Noah took on the captain role last year on the junior varsity and really took the younger guys under his wing," Isgrig said. "He also played minutes on the varsity at fullback. There is no doubt Noah would have played another important role on the squad this year as a leader and a teammate on the varsity."
Whether the excitement came from a new coach, or with the group of seniors on the team up until they were told they wouldn't have a season this year excitement was the only word that seemed to capture the essence of the 2020 Kuemper boys soccer team.