As of yesterday afternoon, two new State baseball champions were crowned. While the class 1A and 2A champions have plenty to celebrate, I don't want those to be the only awards given out from this week's games.
That's why I'm handing out, at least through this column, more awards for the teams that made the tournament.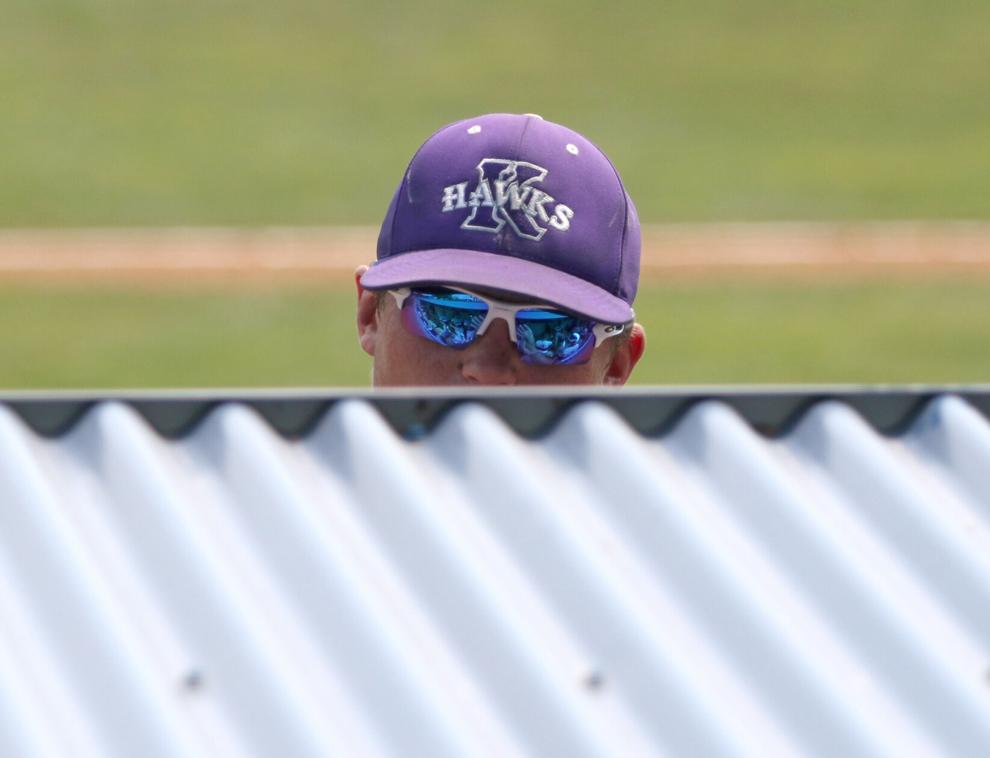 I'll start with the team that I thought had the best hat of the 16 teams that played in the tournament. For me the best hat belongs to Kee, Lansing for their unique logo and the way that their hat just works with all the elements involved.
Now the main logo for Kee is basically a ripoff of the Iowa State logo. Instead of an I in the background there is a K. Instead of the word State written across the letter, there is the nickname of the school, Hawks written across it.
Now some might say I'm choosing this logo because I went to Iowa State, but that isn't the only reason I chose Kee as my favorite hat of the tournament. In baseball, a lot of times, the nickname of a school or team is absent from the hat. But Kee isn't afraid to put their nickname on the hat, and they still involve the classic elements of a letter in their baseball hat logo.
On the other end of the spectrum, I have to give the worst uniform of the tournament to Van Meter. Now I understand it is hard to make blue and white into an interesting uniform, but Van Meter's approach to their baseball uniform is just bland. Although they do get credit for using a unique logo and font for their uniforms.
The best uniform, to me, goes to Unity Christian. Their ability to mix two different types of blue, and a white stripe, while still having a very legible text and number combination is very much appreciated.
For me, Centerville wins the award for the most heart in the tournament. They trailed their semifinal game 7-3 at one point, and came back to win, in extra innings, 12-11. That was a team that was determined to make a game out of tough circumstances.